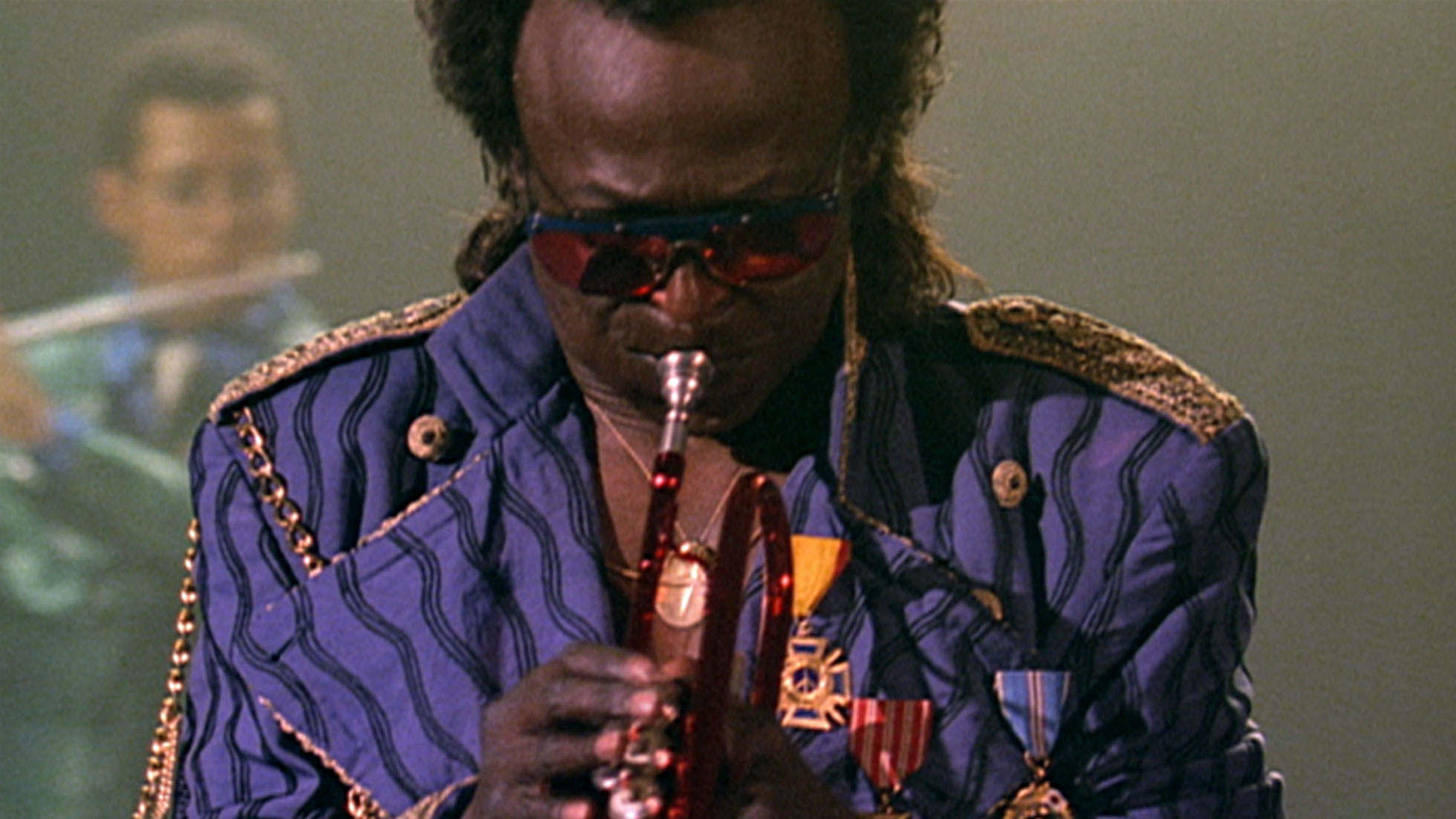 The first and last major feature-film role for the great Miles Davis was this early Rolf de Heer work – now newly and gorgeously restored – about a small-town Western Australian trumpet player on a quest to reunite with his jazz hero.
When John 'Dingo' Anderson (Colin Friels) was twelve years old, jazz legend Billy Cross (Davis) landed in his rural Australian town due to a diverted plane and put on a spontaneous concert that blew Dingo's wee mind. Forever obsessed with music and Billy's throwaway invitation to look him up if he was ever in Paris, Dingo has spent all his time since practising and saving money, dreaming of the day he will play with Billy. But is Dingo just a dreamer, as many around him say, hopelessly removed from the global musical world and too attached to unachievable fantasy?
Dreams are the pulse of Dingo, with de Heer (Charlie's Country, MIFF 2015; Ten Canoes, MIFF 2015) and screenwriter Marc Rosenberg filling the screen with surreal imaginings of Billy and Dingo performing and freewheeling. The true drawcard is, of course, Davis, who – on top of developing the film's music alongside the also-legendary Michel Legrand – gives a charismatically compelling performance completely in tune with this enigmatic film. This is an extraordinary and truly unique experience in the catalogue of Australian cinema.
"A deeply rewarding work to revisit. The characters are strong, the dramas feel rich and the music is fantastic." – The Guardian