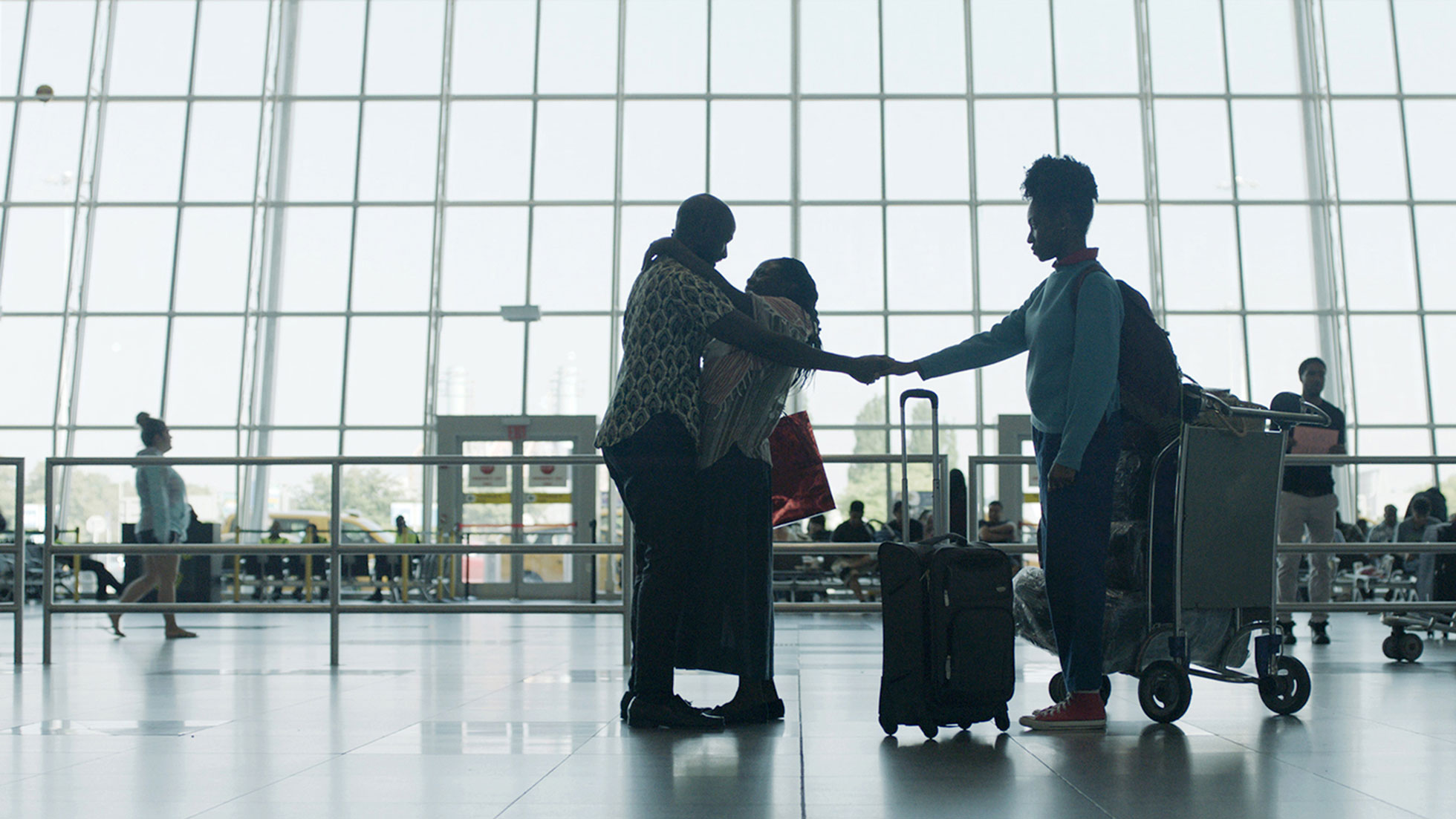 The debut feature from Tanzanian-American filmmaker Ekwa Msangi is a deeply compassionate portrait of a family lost in a new country and estranged from a sense of home.
Angolese immigrant Walter arrived in New York City determined to build a secure life so his wife and child could follow him. Seventeen years of visa frustrations later, Esther and Sylvia finally arrive, but the little family soon realise – once ensconced in Walter's one-bedroom Brooklyn apartment – that they no longer truly know one another. Esther has embraced her faith in surprising ways, Sylvia finds it difficult to connect with her father and with American life, and Walter is hiding that he didn't spend all those years apart alone. In this new land, a mutual love of dance becomes a way for them to connect.
Drawing on the experiences of her own family members who have been separated due to visa-related red tape, Msangi crafts a moving exploration of the plight of immigrants across generations. The specificity of Walter, Esther and Sylvia's story as African people in America, free of stereotypes and guided by Msangi's talented hands, makes for truly stunning cinema.
"A heartfelt, three-dimensional portrait of an aspect of the immigrant experience rarely examined: the frictions, recriminations and regrets that happen when the papers finally come through but whole lives have been lived in the interim." – Variety