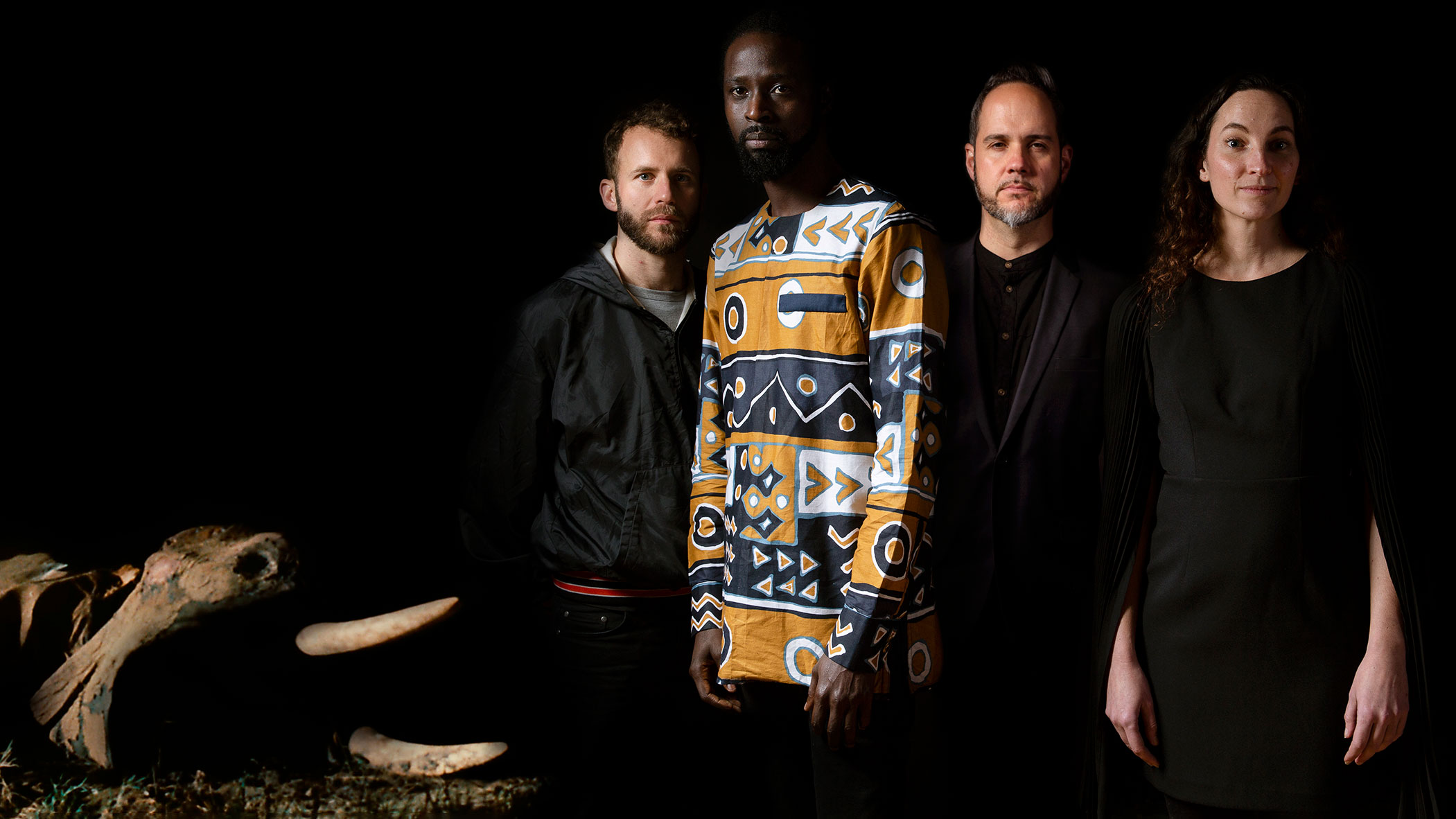 In collaboration with Senegalese-born, Melbourne-based artist Lamine Sonko, Before Nightfall presents a reimagined score for the famed Senegalese film Hyenas, which has been restored and recut to short format for this extraordinary cinematic experience.
Before Nightfall is a series of musical encounters between Speak Percussion and guest artists, working intensively across one day, and culminating in a live performance that night. In 2020, Before Nightfall uses the moving image as its inspiration; however, due to COVID-19 restrictions, all artists performed in isolation, with their music subsequently recorded and mixed.
Hyenas will be the 12th instalment in the Before Nightfall series. All the music you'll hear has been specially created for this magnificent audiovisual work for MIFF 68½.
Directed by Djibril Diop Mambéty, the 1992 film Hyenas tells the story of a woman who returns with vengeful intent to the poverty-stricken town that shunned her for falling pregnant out of wedlock.