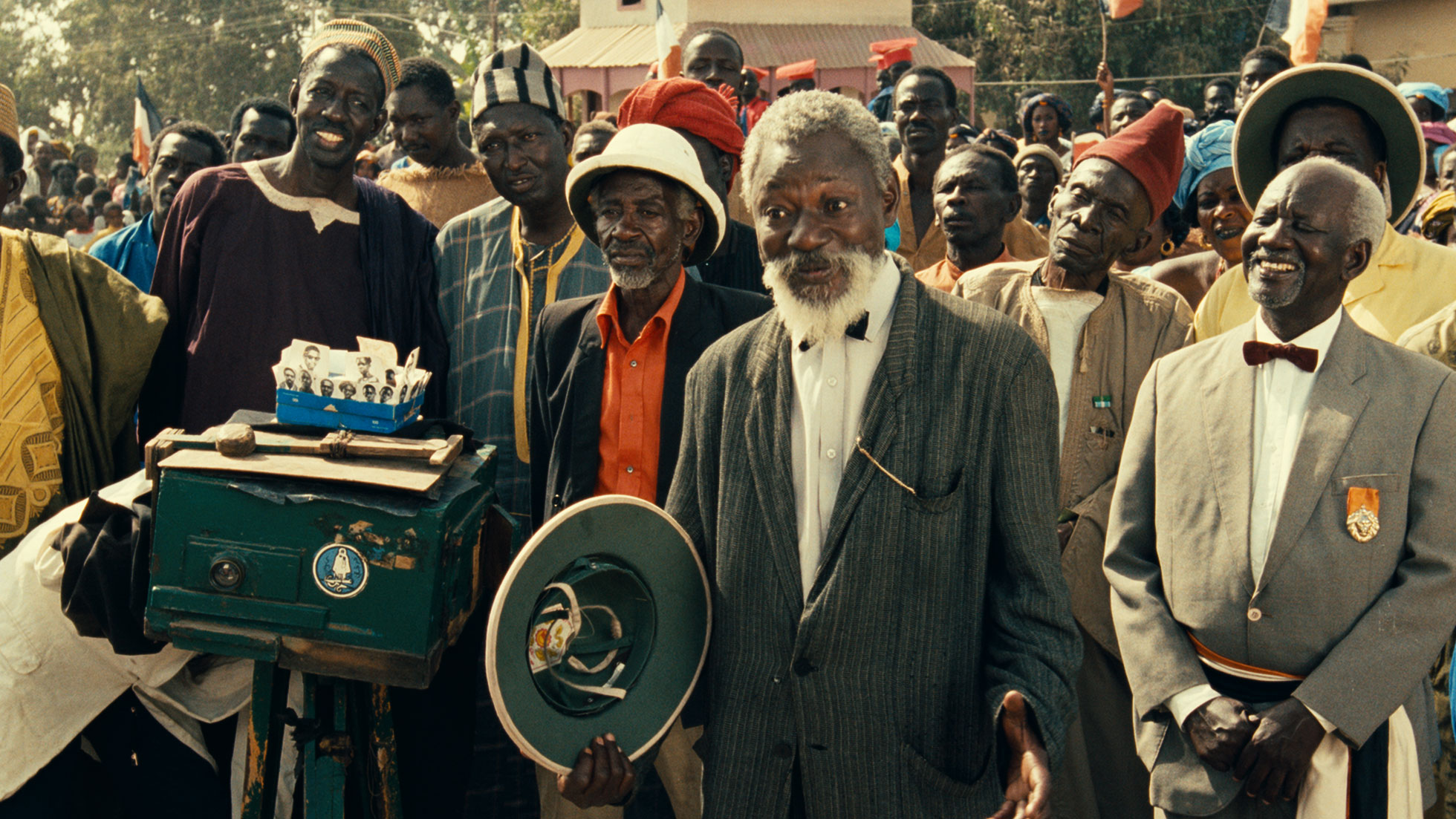 The newly restored masterpiece from Senegalese auteur Djibril Diop Mambéty (Touki Bouki, MIFF 2014) follows a woman who returns to the poverty-stricken town that shunned her to strike a vengeful bargain.
As a young girl, Linguere Ramatou was banished from her hometown of Colobane when she fell pregnant out of wedlock. Three decades later, she has returned, world-travelled and wealthy beyond her old neighbours' wildest dreams, and she comes with a fantastic proposal: she will use her fortune to revitalise Colobane if the inhabitants agree to put to death the largely beloved Dramaan Drameh, the man whose refusal to own his responsibilities as the father of her child resulted in Linguere's exile.
Mambéty's feature-length follow-up to his celebrated debut Touki Bouki, Hyenas was intended to be part of a trilogy that was sadly cut short by the director's premature death in 1998. Hyenas, however, remains a spectacular testament to his talents. The tale of Linguere's return and Dramaan's desperation in seeing the people in charge of his fate being swayed by her largesse is a biting satire of colonisation, greed and the destruction foreign money has wrought on the African continent – darkly hilarious until its deadly serious end.
"Mambéty's mesmerizing anti-neocolonial masterpiece … When money replaces morality, can development really happen?" – MUBI Notebook