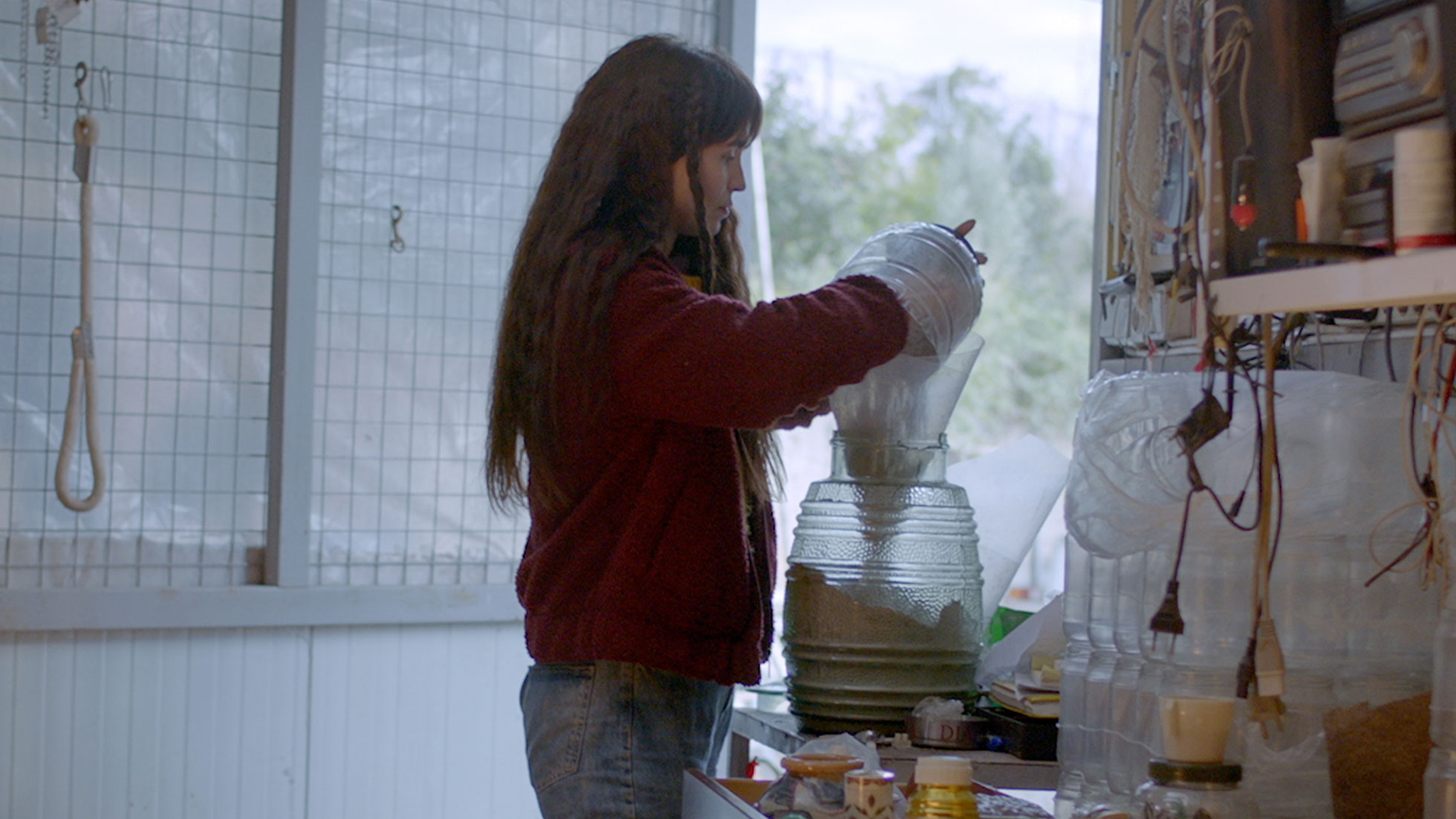 Video artist Janis Rafa's feature debut, which took home Rotterdam's KNF Award, is an offbeat, unashamedly unromantic meditation on coexistence and the bonds that link animals and humans.
In a landscape strewn with industrial debris and the detritus of better days, a couple comb the streets picking up roadkill, or search the woods for animals that have died. They do this between visits to customers whose deceased pets they collect for cremation. When they're not working, they eat, sleep and make love in their jeep, or attend to fresh wounds.
The latest addition to the Greek 'Weird Wave', Kala Azar is a distinctive cinematic work that lends humanity to fallen creatures and reveals its human leads' bestial traits. Suffused with a fetid air of mystery, each scene is both gorgeous and grimy – images of viscera, the primal sounds of nature. While death may be a constant presence in this film, so too are the vigorous bodies of the living.
"The film strives to replace an anthropocentric gaze with something closer to a canine grammar. And the results are unsettling as they are captivating … It's a call for empathy reverberating in a world that's slowly, inexorably falling apart." – The Film Stage