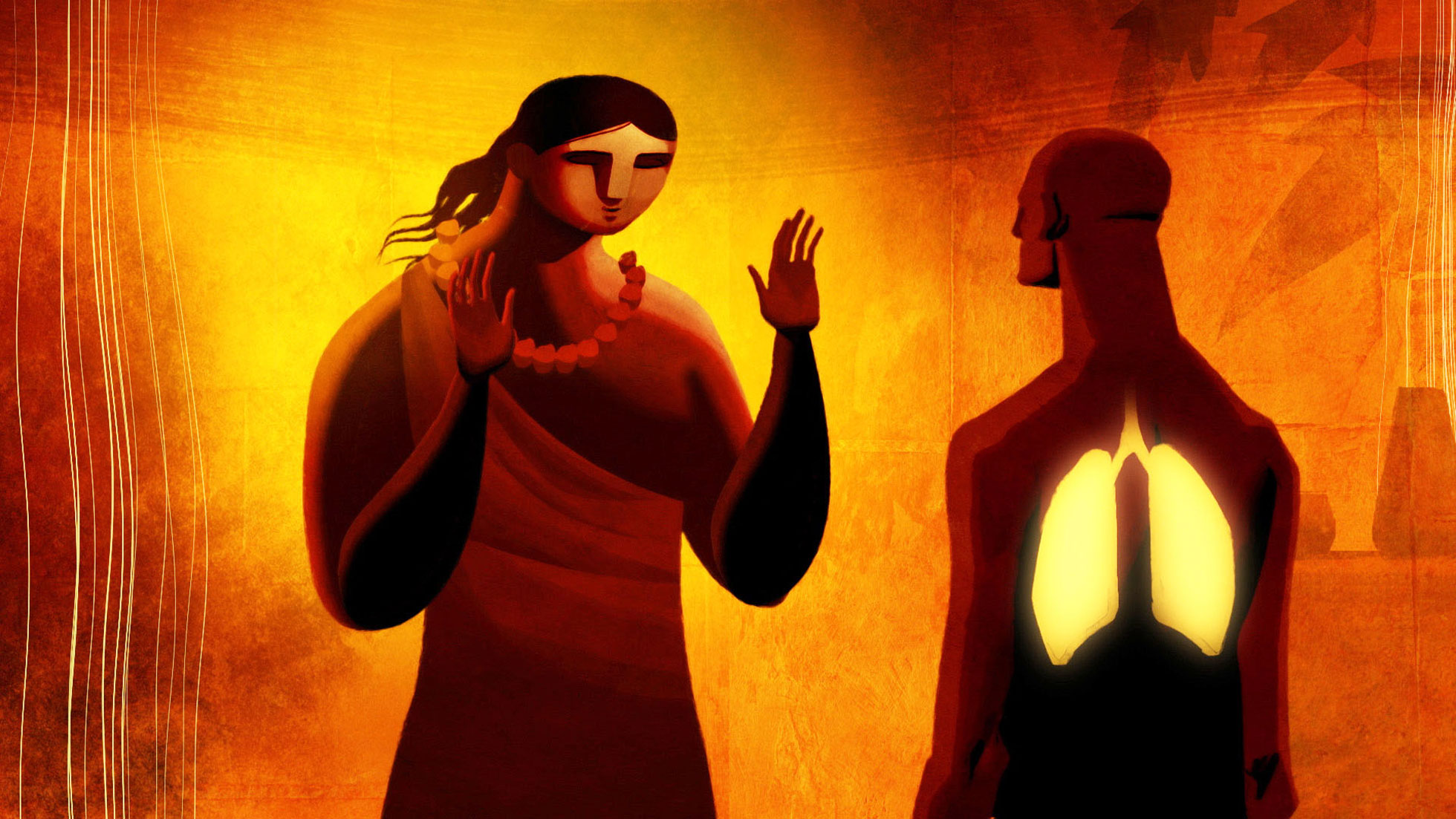 On Waikiki Beach in Hawaii are four boulders. This is the story of the mysterious māhū who, centuries ago, imbued them with healing powers.
Long before Hawaii fell under colonial rule, four māhū, individuals of liminal gender, arrived there from Tahiti to share their talents in healing. Their leader was Kapaemahu, and soon they were beloved by the islands' local inhabitants.
Kapaemahu – which won the 2020 Animayo Grand Jury Award and received a Special Jury Mention at Tribeca – is a collaboration between Native Hawaiian community leader and māhū Hinaleimoana Wong-Kalu (the subject of 2014 documentary Kumu Hina) and Emmy- and GLAAD Media Award–winning filmmakers Dean Hamer and Joe Wilson. Narrated in the 'Olelu Ni'ihau dialect and driven by rousing traditional chants, this marvellously crafted animation is a powerful affirmation of First Nations cultures and gender diversity across history.
"Animation proves the perfect medium for the telling of this captivating mo'olelo … A stunning, empowering animation that deserves to be widely seen." – The Queer Review