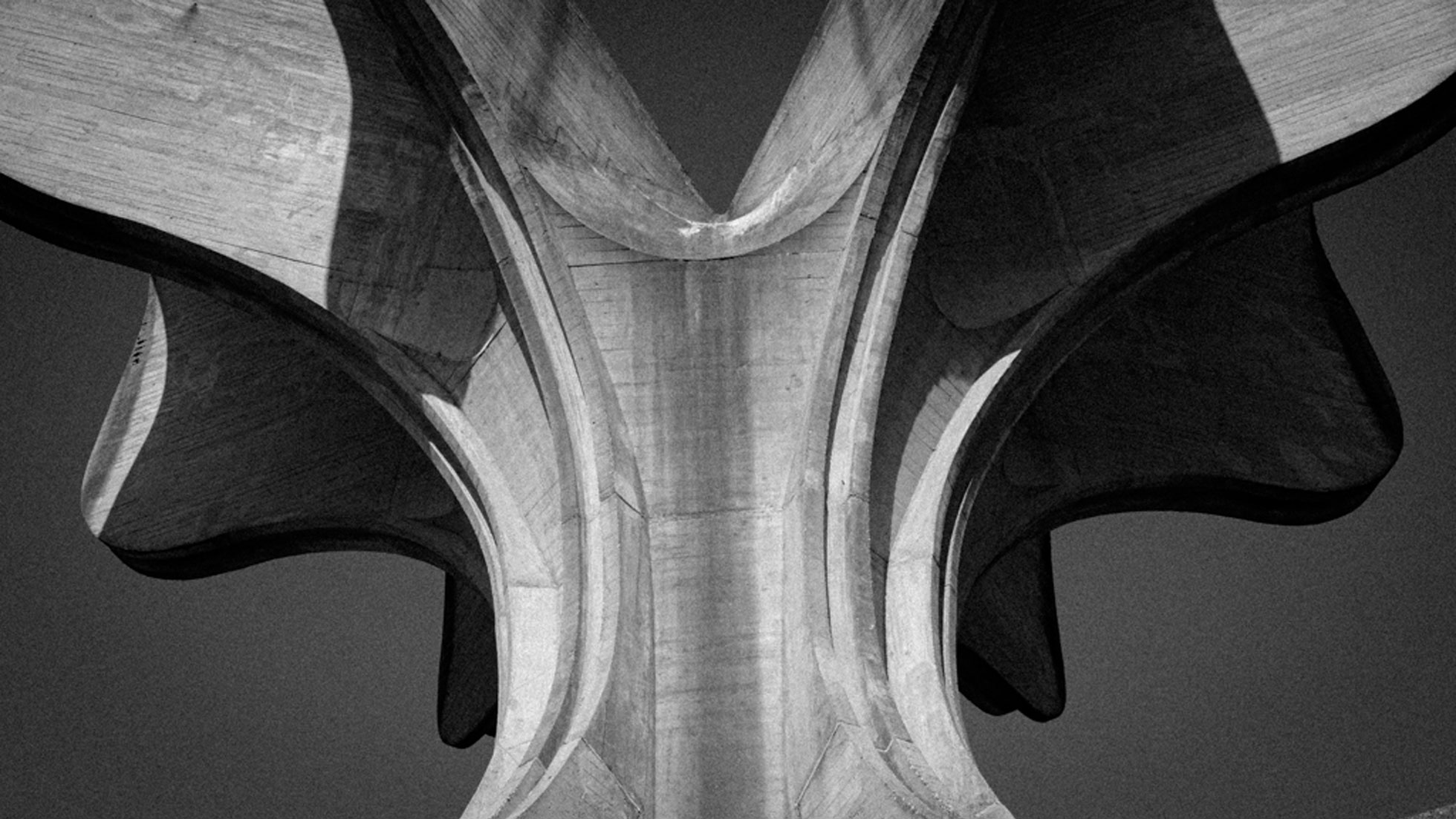 Humanity confronts its future in this sublime, Tilda Swinton–narrated vision of our species and our planet two billion years from now.
Directed by the late, prolific film composer Jóhann Jóhannsson, Last and First Men adapts Olaf Stapledon's apocalyptic 1930 novel into a breathtaking docu-fiction film portending humanity's march towards extinction. Shot in high-contrast black-and-white 16mm, this immersive film reframes vast Cold War–era brutalist sculptures as desolate, otherworldy landscapes from our distant future.
Featuring visual compositions recalling La Jetée and thematic resonances with 2001: A Space Odyssey, Jóhansson's first and only film is a lucid meditation that undulates with contemplative foreboding. Stressing the twin existences of decay and rebirth, permanence and change, its colossal monuments are silent spectators of the rise and fall of civilisation.
"Jóhann Jóhannsson's posthumous film is a dazzling vision of the apocalypse … The movie is a testament to the strength of wisdom more powerful than death itself." – IndieWire
Featuring a live performance by the Melbourne Symphony Orchestra.