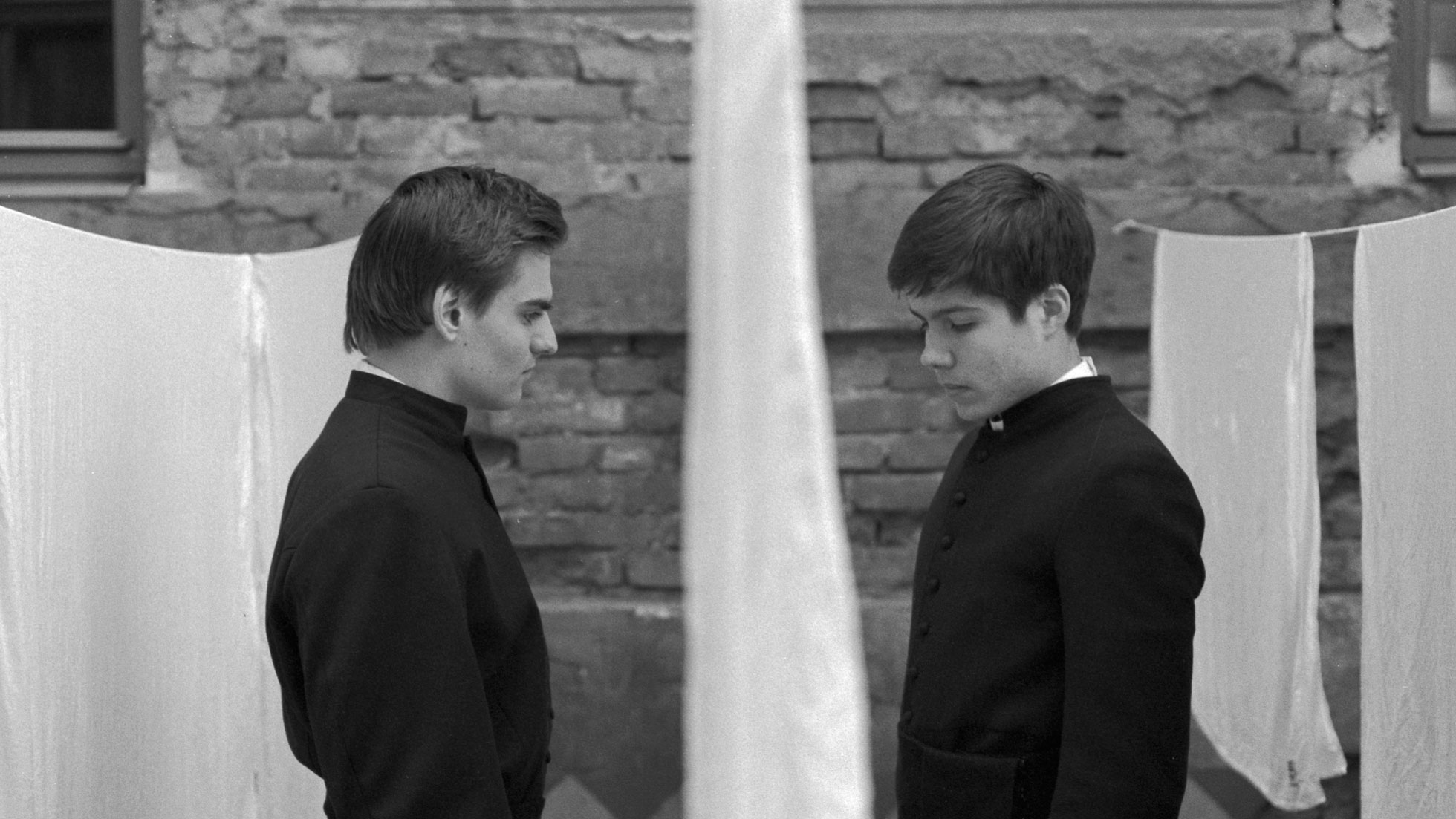 The Catholic Church and the communist state collide in a repressive Czechoslovakian seminary.
In 1980s Bratislava, two teenage boys study to enter the priesthood in a seminary that has fallen under the jurisdiction of Communist Party enforcers. Under the stern eye of the tutors, there is little opportunity for these two worldviews to openly come into conflict, but anti-statist dissent nonetheless flourishes quietly beneath the rites and litanies, with the prospect of ultimate punishment lurking for any student who steps out of line.
Reminiscent of Paweł Pawlikowski's Ida and Cold War (MIFF 2018) in its stunning black-and-white cinematography, immaculate composition and distinctively film noir sensibility, the second fiction feature by Ivan Ostrochovský (Koza, MIFF 2015) is an immersive excursion into the paranoia of late-communist Czechoslovakia – a milieu that is both from a bygone era and, in so many ways, redolent of our own.
"A film that jitters and shivers with anti-authoritarian sentiment beneath its serene monochrome aesthetic." – Variety