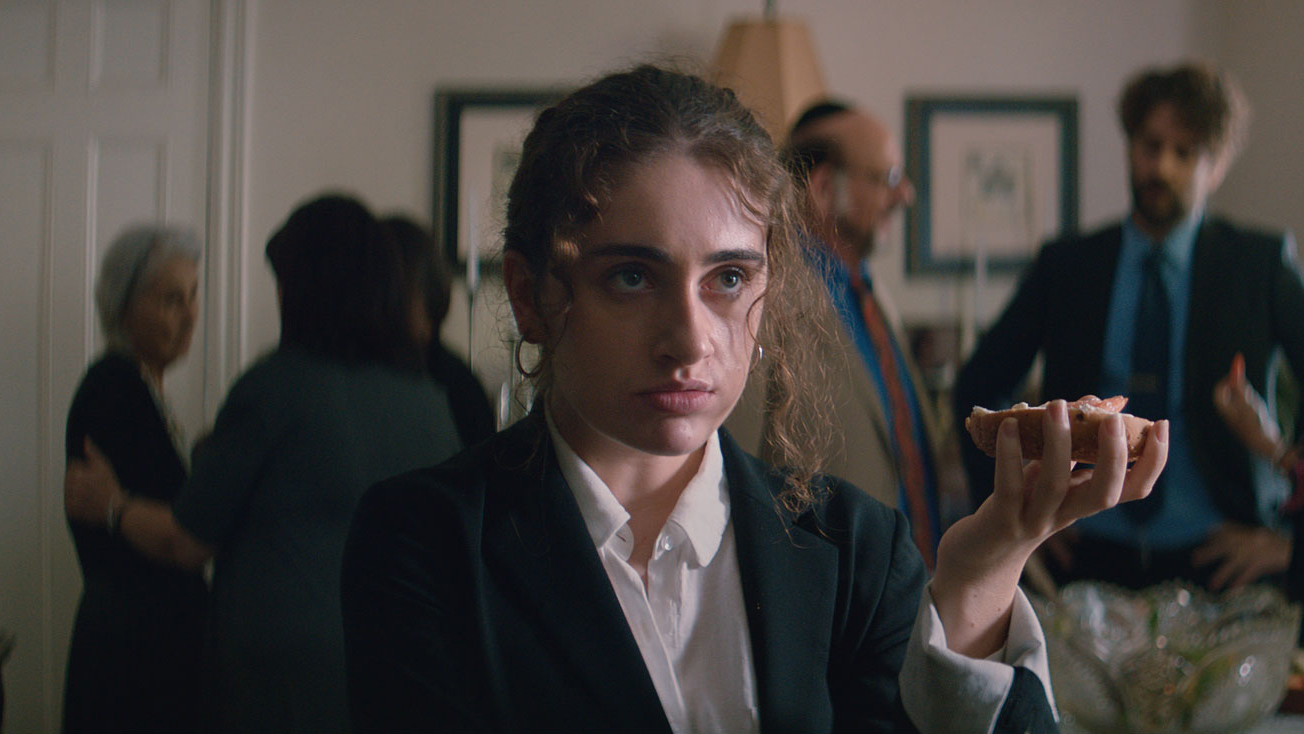 Black dress code turns into black comedy as a young woman attending a funeral service is forced to navigate her uptight parents, former girlfriend and current sugar daddy.
For twentysomething student Danielle, funeral customs and courtesies are a minefield. But when her older lover and an ex-girlfriend-turned-frenemy both turn up to the shiva, too, the screwball stakes are raised. To get out of this alive, Danielle has to survive neurotic parents, nosy relatives, passive-aggressive jibes with her ex, and the baby for whom her sugar daddy is an actual daddy.
Shiva Baby is a claustrophobic comedy of awkwardness par excellence. With an ensemble cast that includes Booksmart's Molly Gordon, Obvious Child's Polly Draper and Glee's Dianna Agron, this is a masterfully witty feature debut about putting one's best foot forward – no matter who's around.
"With its anxiety-inducing antics and cavalcade of characters, Shiva Baby is about the enormous pressure young adults can feel in the face of parental expectation, especially when it collides with reckless fumblings of youth, love, and sex … A savagely smart comedy." – The Playlist