MIFF 2014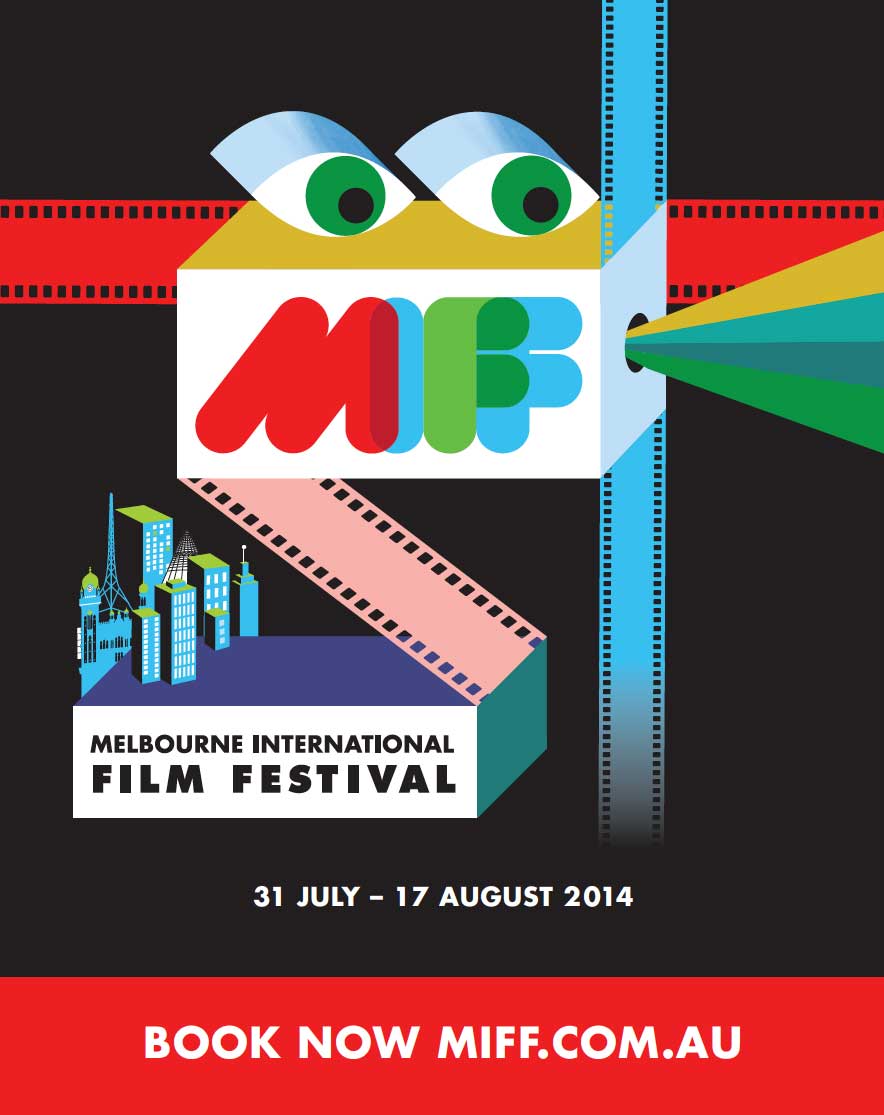 Festival Program
250 feature films and 96 short films were screened from 31 July to 17 August
Opening Night Film
Predestination (Michael and Peter Spierig, 2014)
Michelle Carey
Artistic Director
It's about time. I've been thinking a lot about time lately. The time that makes me happiest: time passed in the cinema. We invite you to invest in time this festival. Whether you are taking two weeks off from work or devoting time to an extra long cinema session, make the time for MIFF and you will be rewarded.
Some of our greatest living filmmakers – Jacques Rivette, Lav Diaz, Frederick Wiseman and Richard Linklater – understand the power of duration and the passage of time, using it to inform their stories in different and equally extraordinary ways. You can see their films at this year's festival.
What other ways should you spend your time this MIFF? Don't leave your brain at home for our focus on science and technology, I Dream of Genius; marvel at the issues facing a dynamic and rapidly shifting country with India in Flux; be spooked by the Cantonese capriciousness of yesteryear in Haunted Hong Kong; and luxuriate in what's to come in TV with Big Scene, Small Screen. For something lighter, don't miss the best and most hilarious of the Commedia all'italia. As we move into an almost entirely digital realm, we celebrate those who still choose to shoot on film, in Celluloid Dreams, and we profile the charismatic French actor, Jean-Pierre Léaud.
MIFF is also here to bring you the best in new Australian cinema, including a trifecta Opening, Closing and Centrepiece of homegrown films. And be sure to bring the younger ones out for the first MIFF Kids' Gala.
Time of the more compact variety can be enjoyed during our Shorts weekend, across the middle section of the festival, where ten curated compilations of short programs will screen, including the 11th year of Accelerator, culminating in the Shorts Awards.
And this year we welcome two new initiatives: the Critics Campus, where eight emerging film critics will be mentored and thrust into the groove of covering a film festival, and the MIFF Premiere Showcase, going out to Victorian regions after the festival ends.
Last but most fundamentally, MIFF-goers will notice a broader festival footprint across the city as we take on new venues.
Enjoy discovering all that MIFF 2014 offers.
Geoffrey Rush
MIFF Patron
Dear loyal or newby widescreen worshippers!
From the get-go people have snuck into vaudeville houses and nickelodeon arcades, seduced by crazy dreams of altered realities, to see lantern slides and pictures that were tinted, finally moved, then spoke, became colourful, forgot the square and got wider and bigger, Dolbyed and digitised, 3D'd and 6K'd …
Now, with double-thumbed dexterity on remotes and keyboards we skim and taste-menu this century-old medium on domestic plasmas, desktops, tablets, smartphones, on planes, in hotels on demand, at the gym, in the backseat of a car or through the shameful thievery of illegal downloads.
So welcome to your MIFF showcase of second-decade 21st century world movies – where they belong: on the big screens surrounded by your tribe in a full house, where in a drama the communal silence is deeper; in a thriller the gasps can be collective; in a comedy the yuks are bigger.
This is MIFF: classical, discriminating, encyclopaedic, musical, factual … where you may join in or feel at odds with everyone else watching the shadows on the screen. Have a dialogue with yourself in the company of thousands of others – MIFF is truly a metropolitan, pan-hemispheric festival!