MIFF 2020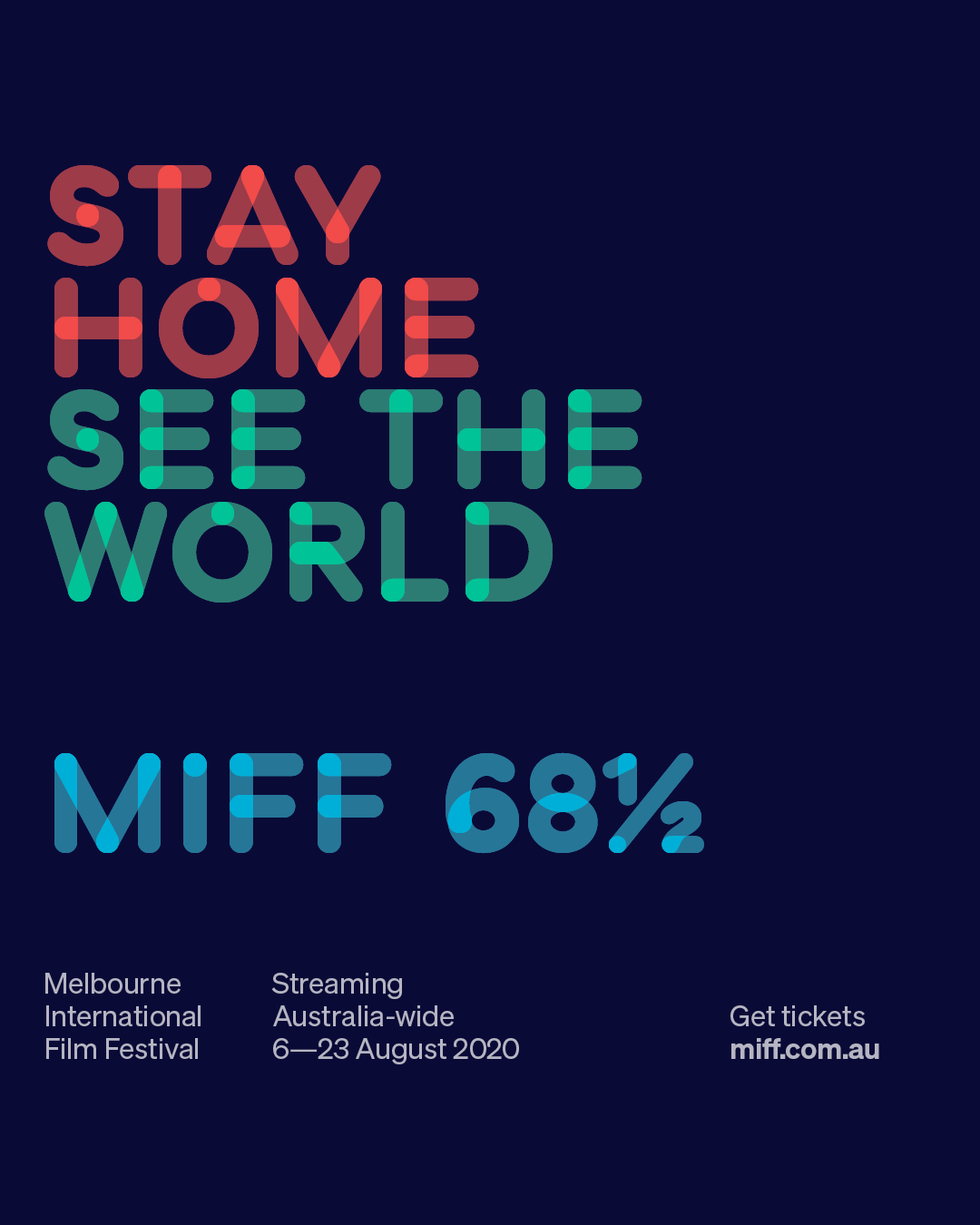 Stay Home. See the World.
In any year, the Melbourne International Film Festival (MIFF) is iconic to Melbourne: an extraordinary annual survey of the world of cinema, the world's largest celebration of Australia's own filmmaking, and a pure point of togetherness for our city and creative communities. It is a terrible thing to lose – and a necessary thing to reimagine when that happens.
The cancellation of MIFF's traditional winter delivery in Melbourne, amid the developing COVID­19 situation, was an imperative and responsible decision for public health and community safety. In this setting, MIFF 68½ is what, unexpectedly, came between MIFF's 68th and 69th editions.
For a festival almost seven decades old, 2020 was a year of firsts. Our festival, for the first time, was presented digitally. For the first time, seen nationally. An entirely new way to sustain MIFF's amazing film programming in the most unique and challenging of circumstances – a new way to connect with and foster audiences in the most difficult of moments, produced and seen under Stage 4 lockdown conditions.
MIFF 68½ showcased 118 films from 56 different countries, along with incredible virtual guests and online talks. Out of the cinema and into the lounge room, our audiences embraced the possibilities of cinema, with the festival achieving a viewership of 370,000 across the country. And we achieved the aspiration of gender parity in the program.
In the process, we found that art's compelling properties – to see beyond ourselves, to inhabit the imaginations of others, to cultivate a spark of response and an inspiration within us as viewers – remain so for our community, regardless of the world around us.
In 2020, during an unthinkable point of vulnerability for festival culture, for the arts and for those at home disconnected from all of it – we thank you for your interest, your engagement, your contribution. Your support continues to be an unforgettable, indelible reason that MIFF is able to break new ground and build new possibilities each year.
Al Cossar