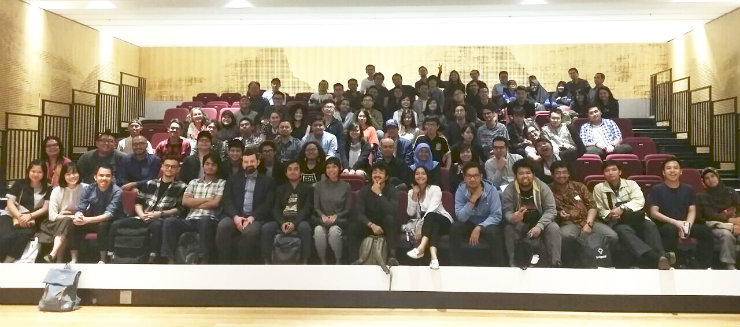 Festival Sinema Australia Indonesia
MIFF Shorts and Next Gen Programmer Thomas Caldwell visited Indonesia as a guest of the Australian Embassy in Jakarta to present a workshop to local filmmakers.
On Wednesday 12 October I was very fortunate and honoured to be part of the launch of the new short film competition for Festival Sinema Australia Indonesia in Jakarta, Indonesia. This new festival is an initiative of the Australian Embassy in Jakarta to showcase recent achievements in Indonesian and Australian cinemas, so that Indonesian audiences can take pride in their own industry – which since the early 2000s has experienced significant growth in the number of films being produced and the quality of the films – and also to experience the many different sides to Australian culture as reflected in our cinema. The first festival took place last January and some of the films screened included the Indonesian film The Mirror Never Lies (Kamila Andini, MIFF 2012) and Paper Planes (Robert Connolly, MIFF 2014). The Embassy also holds regular screenings of Australian films throughout the year, include a very successful screening of The Sapphires (Wayne Blair, MIFF 2012 Opening Night Film) last July.
I was excited to hear that the 2017 edition of Festival Sinema Australia Indonesia would include a short film competition as like so many countries in Southeast Asia, there is a real sense of momentum behind filmmaking in Indonesia at the moment. That was one of things that compelling me to program a package of Southeast Asia shorts for this year's MIFF, which included two Indonesian short films. This momentum is one of the things discussed by freelance writer and MIFF 2016 intern Jillian Tan in her excellent piece about that package.
The launch began as a press conference consisting of the Deputy Head of Mission to Indonesia Dr Justin Lee, the acclaimed Indonesian filmmaker Joko Anwar, and then me. I spoke about my passion for short filmmaking, my belief in the arts and culture as vital in allowing us to feel empathy and compassion for others, my very real excitement for their new short film competition and my admiration for the high quality of Indonesian short films that I've started seeing over the years.
After lunch both Joko Anwar and I then delivered 90 minute workshops for emerging and student filmmakers. Anwar's focus was on script writing while through the aid of a translator, I spoke about what film festivals look for in a short film. I gave some of my impressions on what makes a good short film (lean, focused, unique voice), what I think makes a short film more appealing to festivals (eg, anything over 15 minutes becomes increasingly hard to program) and some practical tips for submitting to festivals.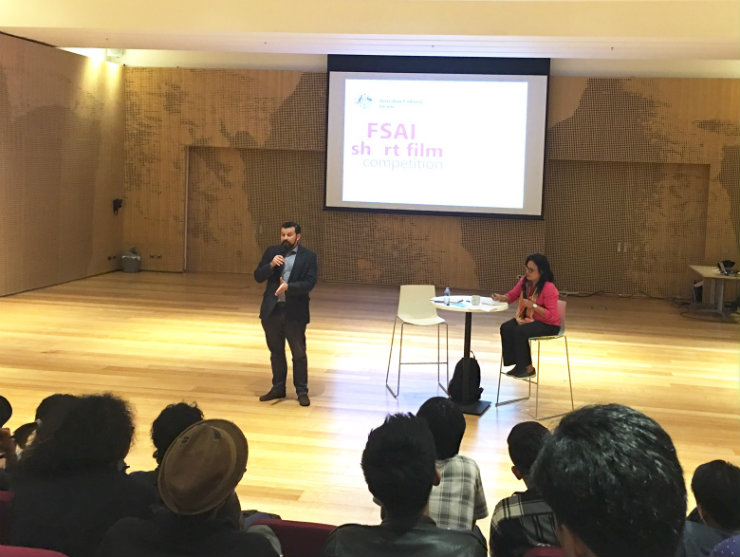 It was a successful launch and meeting with some of the filmmakers afterwards indicated that the workshops were a success too. There is a lot of talent coming from Indonesia at the moment and as one of Australia's closest neighbours I feel we should be paying attention to their films and film industry. I'm certainly very keen to see what films will be announced to screen at the festival next January.
Submissions for the Festival Sinema Australia Indonesia short film competition is now open for Indonesian students and independent film makers. First prize is a trip to Australia for MIFF. Go to http://indonesia.embassy.gov.au/jakt/events.html for details. MIFF 2017 Submissions are also open – head to miff.com.au/submissions.
Photos courtesy of Anindita Kusumawardhani.