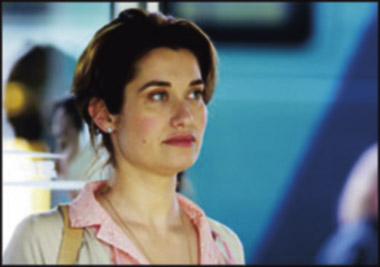 Arnaud Desplechin combines tragedy, farce, comedy and melodrama in his dense, deliciously eccentric [Kings and Queen].
Nora is Parisian bourgeoisie incarnate. A 30-something gallery manager and single mother, she oozes elegance and elan and is about to wed her third husband. Ismael is Nora's first husband, a violinist in a string quartet who has been committed for his existential malaise and his nuttiness. Here, while wooing the suicidal Arielle, the darkly absurd Ismael tries to convince his psychiatrist (Catherine Deneuve) of his sanity. While Nora is all control, Ismael is freewheeling chaos, but the pair is more similar than is at first apparent. Their stories come together when Nora visits her imperious father and learns of his terminal illness. She seeks out Ismael in the hope he will adopt her son, Elias, who thinks of Ismael as his father.
"A complex, boldly experimental movie plotted like a thriller and paced like a farce, [Kings and Queen] is a category-defying film that's as smart and emotionally resonant as it is entertaining. [It] burrows into your psyche and stays there for days." - Los Angeles Times---D/S Arnaud Desplechin P Pascal Caucheteux S Roger Bohbot WS Wild Bunch L French w/English subtitles TD 35mm/col/2004/150mins
Arnaud Desplechin was born in Roubaix, France, in 1960. His films include [My Sex Life... or How I Got into an Argument] (1996), [Esther Kahn] (2000), [Playing In the Company of Men] (2003).