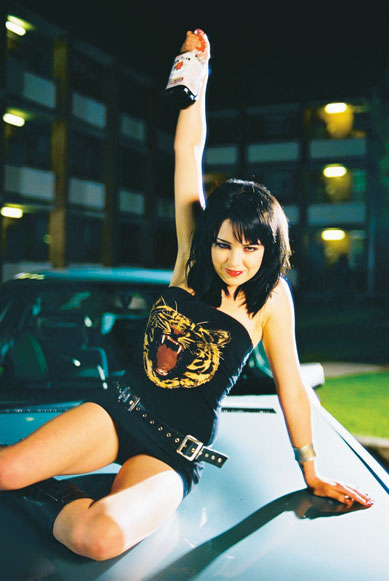 This savage and sexy black comedy asks the question: Can you really get away with murder?
Nineteen-year-old single mum, Katrina, lives in a world of petty crime, fast cars, manicures and blowjobs. She will stop at nothing to get what she wants - even murder. When her father threatens to take away her child, Katrina sets in motion a plan to wreak suburban mayhem that will leave a community in shock and Katrina infamous in a way she could only dream of.
The third incendiary feature from former Melbourne boy, Paul Goldman, Suburban Mayhem stars the very talented Emily Barclay, who wowed critics with her performance in In My Father's Den, and comes from the salacious pen of young screenwriting debutante Alice Bell.
As Goldman says of his most recent film that's unashamedly confronting and flips the bird at conformity, "At the beginning, I wanted to tease and taunt, flirt and f**k with you. In the end, I hope it will intrigue and affect people, provoke and entertain."
---
D Paul Goldman P Jan Chapman, Leah Churchill-Brown S Alice Bell WS Icon TD 35mm/2006/95mins
Paul Goldman was born in Melbourne, Australia, in 1967. His films include Australian Rules (MIFF Closing Night 2002) and The Night We Called it a Day (2003).