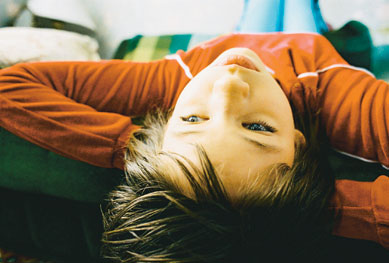 Winner of the Golden Bear, Peace Film Award and Prize of the Ecumenical Jury at this year's Berlin Film Festival.
Named after the neighbourhood adjacent to where the film's writer-director was raised, Grbavica is the startling debut feature from Jasmila Zbanic. This important and moving account serves as a rude awakening to the prevailing horrors of a not-too-distant war in Sarajevo.
In order to participate on a school excursion, Sarah asks for a certificate from her mother, Esma, to prove her father was a war martyr. However, her mother dodges Sara's request. Little does Sara know but Esma is protecting her from a truth that's the hardest pill to swallow.
As Zbanic enlightens, "Grbavica is first of all a story about love… love that is not pure because it has been mixed with hate, disgust, trauma, despair. It's also about victims who, though they did not commit any crime, they are still not entirely innocent in relation to future generations."
---
D Jasmila Zbanic P Barbara Albert, Bruno Wagner, Damir Ibrahimovic S Jasmila Zbanic WS The Match Factory L Bosnian w/English subtitles TD 35mm/2006/90mins
Jasmila Zbanic was born in Sarajevo, Bosnia-Herzegovina, in 1974. Her films include Images from the Corner (2003, TV doco short) and Birthday (2005, short).