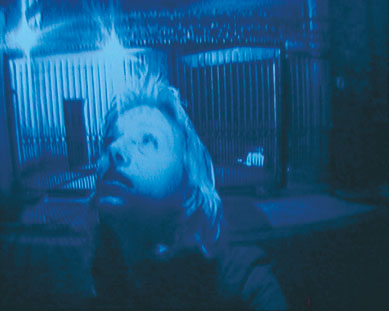 When British academic, Greg Dart, found himself the target of stalking, he felt compelled to record his conflict of emotions in a candid memoir. His writing piqued the interest of filmmaker, Chris Petit, who recognised the honesty of Dart's admissions ("It was the world of my twilight motives of which I felt afraid") on a subject that's rarely detailed with any genuine insight.
With Unrequited Love, Petit employs an essayist film style that crosses traditional boundaries of fact/fiction, drama/documentary and the linking of the selective eye of the image to that of the voyeur and stalker. He evokes a sense of alienation, confusion and passion through such techniques as extreme wide-angle shots from impersonal security cameras and, at the other end of the scale, close-ups of action. As Petit explains, "I like films that show a process; here, the emotional transfer between stalker and the stalked."
---
D/S Chris Petit P Keith Griffiths, Alexander Ris WS Illuminations Publishing TD video/2006/77mins
Chris Petit was born in Worcestershire, UK, in 1949. His films include Radio On (1979), An Unsuitable Job for a Woman (1981) and London Orbital (MIFF 2003).