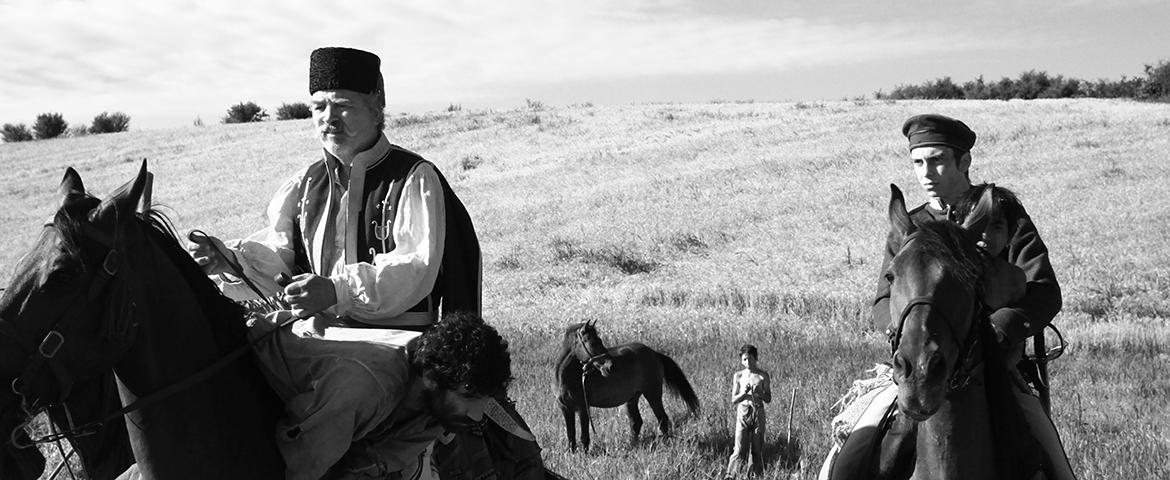 "A gorgeous and angry roadtrip through Romania's past … with absurd and rough humor." – Twitch
In Wallachia in 1835, a lawman and his teenage son search for a runaway Romani slave, riding through the wilds of Eastern Europe. In a journey that resembles Don Quixote meets The Searchers meets Monty Python, the other people they encounter – from all walks of life, and spouting all manner of opinions – shape their odyssey as much as the man they seek.
Developed from historical documents and songs and shot on 35mm, the equally ire-fuelled and eye-opening Aferim! journeys through a dark period of European racism and slavery, with (in the words of Variety) "significant ramifications for today".
Confirming filmmaker Radu Jude's (Everybody in our Family, MIFF 2013) position as an emerging star of the Romanian New Wave, his Balkan western boasts as much caustically surreal, witty banter as it does monochrome beauty, co-winning him the Silver Bear for Best Director at the 2015 Berlin International Film Festival (along with Małgorzata Szumowska for Body, also screening in this year's program).
"Aferim! [lies] somewhere between tragedy and comedy, its black humor inextricably tied to serious questions about moral relativism and personal responsibility." – Slant