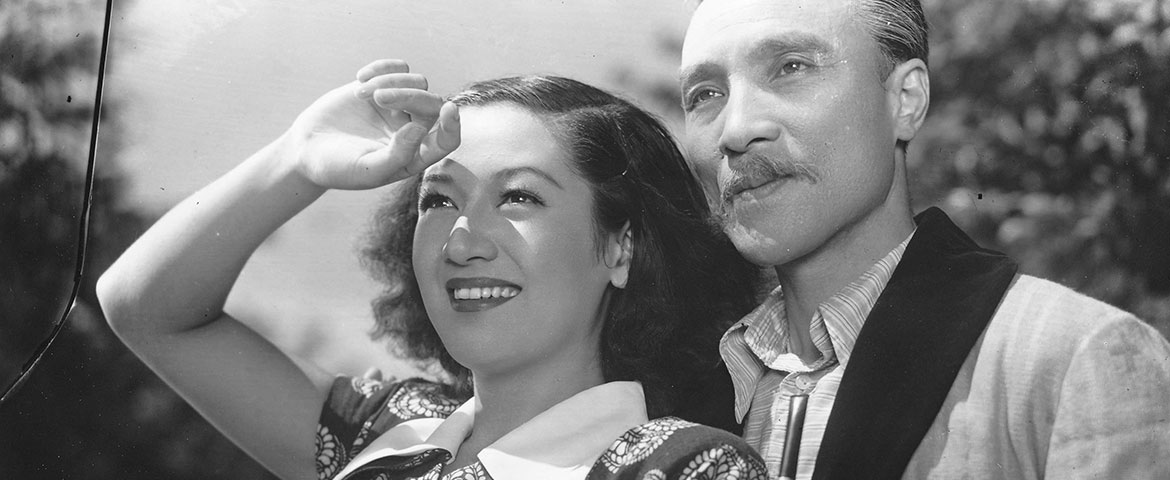 Setsuko Hara gives a performance of great empathy as an aristocratic daughter struggling to adjust within the fallout of postwar Japan.
Named best film of 1947 by Japan's esteemed Kinema Junpo, Kimisaburo Yoshimura's graceful, rarely screened Chekhovian drama essays the rigours of postwar adjustment for an aristocratic family, led by Setsuko Hara's typically moving performance.
Hara plays Atsuko Anjo, the daughter of the titular upper-class family who are forced to abandon their mansion and find a new way of life in the aftermath of World War II. Stripped of their nobility, the clan holds one last, lavish ball at their old beachfront residence, their former way of life facing an uncertain future in the newly democratic, American-occupied land. Hara shines as the noble daughter trying to hold herself and her family together, while Yoshimura's stately direction achieves a masterly sense of both requiem and renewal.
The film was also listed by Japanese cinema aficionado Susan Sontag among her 10 favourite movies of all time.
"Setsuko Hara offers her usual beauty and freshness of temperament." – Chicago Reader
Print courtesy of The Japan Foundation