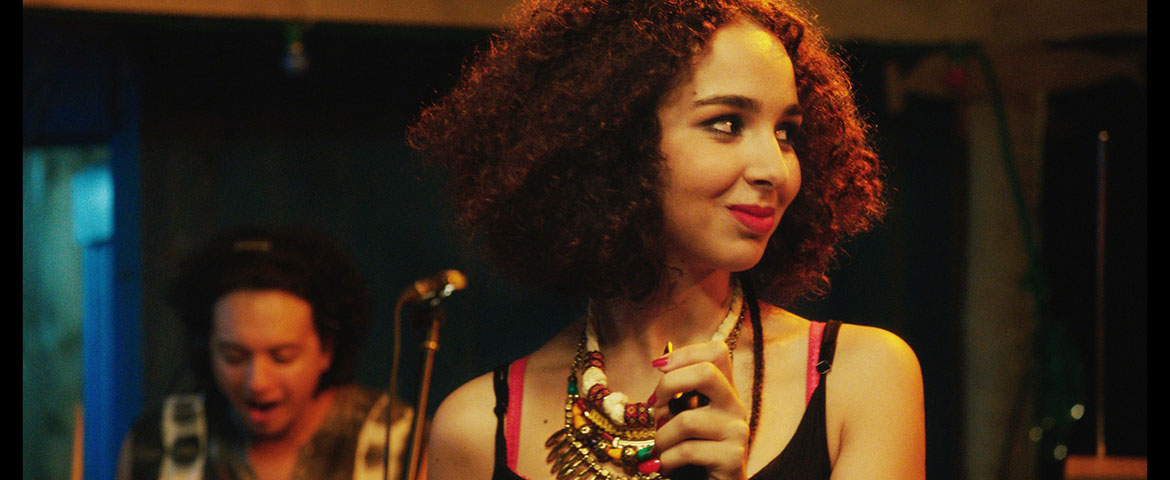 "By far the best fictional film yet about the Arab Spring." – Indiewire
Farah is like many 18 year olds. She's graduated with top marks and her parents couldn't be happier; they dream she'll study medicine and become a doctor. She'd prefer to study music, however, and spends her spare time singing in a band. She drinks, stays out late, and lies to her mother about where she goes at night. A typical rebellious teenager.
But Farah lives in Tunis and it's the summer of 2010, just months before the Jasmine Revolution. Her youthful defiance is directed not only at her parents, but at the oppressive system that controls her country, and her loaded lyrics are her protest. Trouble arises, however, when someone close to Farah informs the police about her band's subversive performances.
A noteworthy debut feature from Leyla Bouzid, inspired by her own experiences, As I Open My Eyes is buoyed by first-time actor Baya Medhaffer's vibrant performance as Farah, and Iraqi-British musicologist Khyam Allami's original music. Picking up the People's Choice and Best European Film awards at Venice Days, it's an honest, highly charged account of Tunisia on the brink of massive change.
"Sharply yet subtly capturing the atmosphere of fear fostered by the dictatorship of President Ben Ali, this skillfully made drama is especially attuned to the myriad forms of surveillance, from the prurient to the political." – Variety