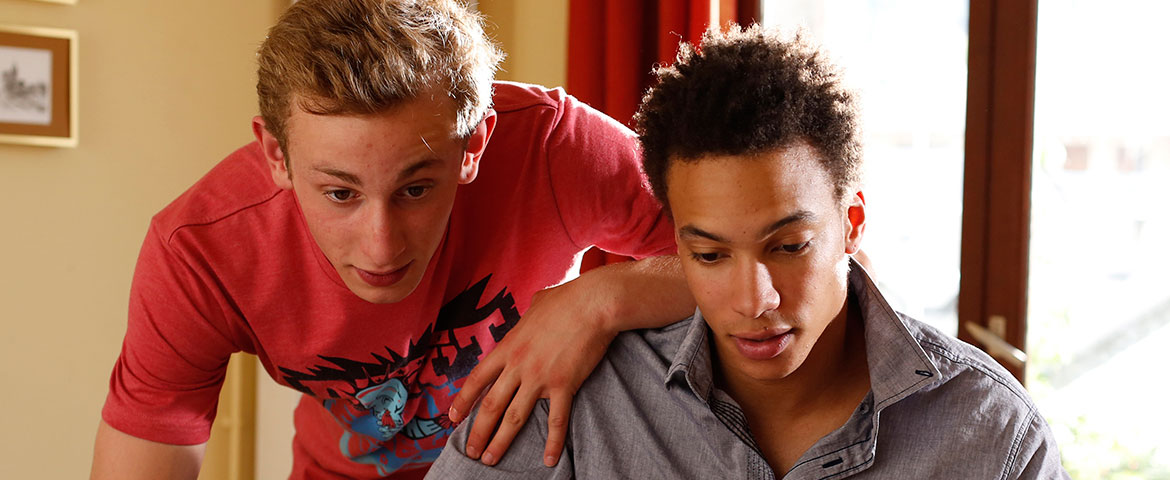 "An ultra-naturalistic slice of rocky adolescent life that combines violence and sensuality, wrenching loss and tender discovery." – Hollywood Reporter
Damien and Thomas are classmates who ostensibly detest one another: theirs is a relationship defined by general taunting, bullying and schoolyard violence. When Thomas' foster mother begins to experience difficulties in her pregnancy, Damien's mother invites the teen to temporarily join their household. Unable to escape each other, the boys' emotional and sexual tension reaches boiling point as they are forced to question their relationship and their individual identities.
Two decades on from the most acclaimed work of his career, Wild Reeds, André Téchiné (The Witnesses, MIFF 2007) returns to the realms of teenage intimacy, emotional repression and homosexual awakening in the most youthful film of his oeuvre to date. Co-written by Céline Sciamma (Tomboy, MIFF 2011), Being 17 is a poignant and blazing exposition of love, lust and adolescent vulnerability.
"[A] sensitive, sometimes surprising study of adolescent upheaval; terrific performances and Techiné's eloquent use of landscape make for engrossing drama." – British Film Institute