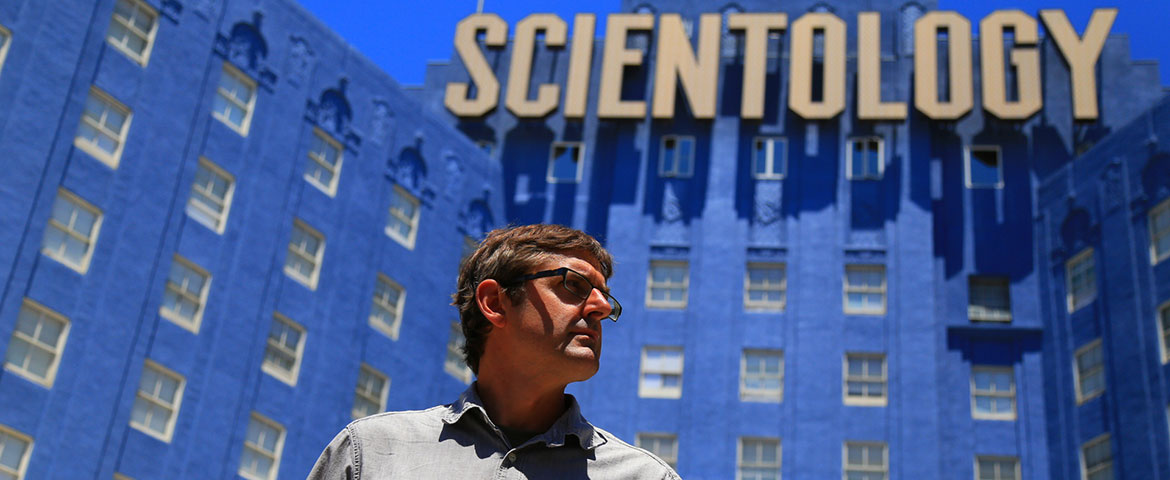 "A documentary about what happens when you try to make a documentary about Scientology." – Huffington Post
When inimitable British broadcaster Louis Theroux wanted to know what life was really like inside the Church of Scientology, he went straight to the source. They wouldn't let him in the door, so with the assistance of their former second-in-command, Mark "Marty" Rathbun, he did the next best thing. Hiring actors to play influential Scientologists such as Tom Cruise and leader David Miscavige, he staged re-enactments of infamous events in the church's history.
A revealing, funny and sometimes absurd film, Louis Theroux: My Scientology Movie doesn't just reiterate known facts and already-told stories, but endeavours to recreate the mindset at the heart of the notorious organisation. In his first film made for cinema, Theroux takes inspiration from The Act of Killing (MIFF 2013) while retaining his well-loved brand of personable but deadpan scepticism, even when he's being trailed by Scientology henchmen who claim to be making their own documentary about his actions!
"My Scientology Movie cannot really be compared to anything else. It's part performance-art piece, part role-playing, part reality-TV ... It is hilarious. It is strange." – RogerEbert.com