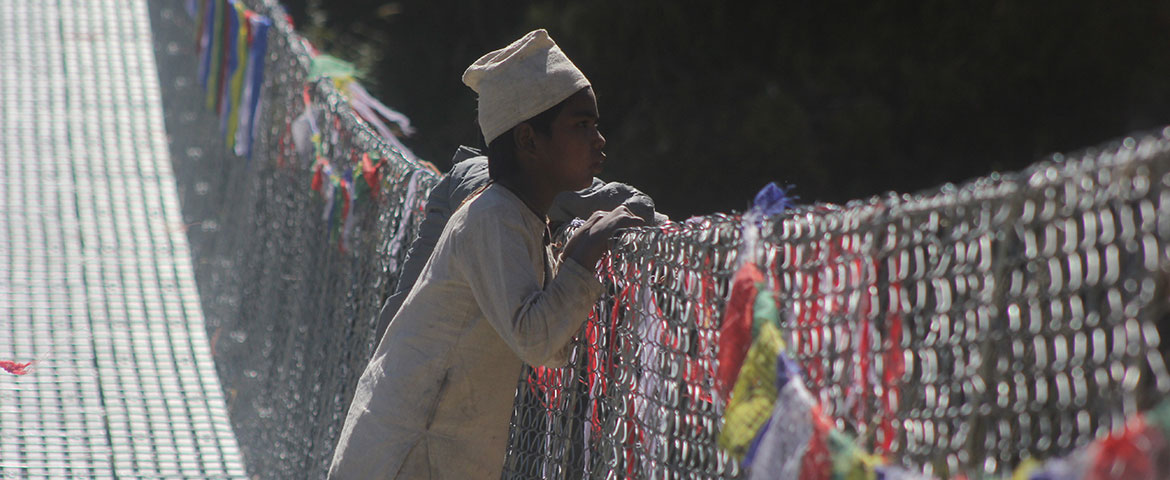 "[Director] Min Bahadur Bham films with a neorealist touch, reminiscent of the best Abbas Kiarostami." – El Antepenúltimo Mohicano
A shaky, temporary ceasefire exists in a small town in war-torn Northern Nepal. But for best friends Prakash and Kiran, there are bigger concerns: their prize hen has gone missing. The friends are inseparable despite being born into different social strata, and the hen was to be their shared source of income. Prakash and Kiran set out on a journey through a dangerous and tense country in order to recover their lost property.
The first feature from Nepalese director Min Bahadur Bham is an extraordinarily beautiful story of friendship and childhood amidst political upheaval. Bham recognises the value of his location, and the breathtaking landscapes are designed to be experienced on the big screen. Inspired by Bham's own life growing up in a town divided by an archaic caste system, and shot by Kazakh DP Aziz Zhambakiev, a Berlinale award winner for his work on Emir Baigazin's Harmony Lessons (MIFF 2013), this is a beguiling first-hand depiction of a rarely seen corner of the world.
Winner of Best Film at the Venice Film Festival's International Critics Week.
"Offers poised storytelling, heartrending performances and cinematic imagery galore ... (a) deft combination of art and social commentary." – Hollywood Reporter