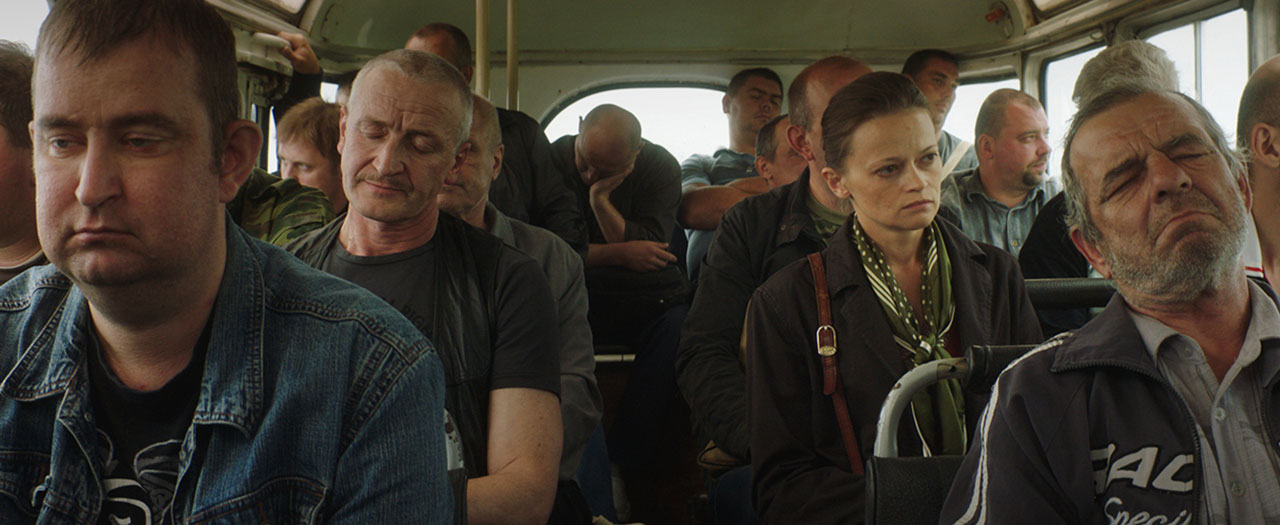 With echoes of Dostoyevsky, Gogol and Kafka, Sergei Loznitsa provides a gloomy, mordant portrait of the social and spiritual decay of modern-day Russia.
A woman (Vasilina Makovtseva) travels to a remote town in Russia in order to deliver a care package to her imprisoned husband, but meets only with dogged bureaucratic intransigence. So begins her stoic voyage through multiple layers of violence, indignity and human cruelty.
Mixing unflinching despair with bursts of dark, surreal humour, the latest film by Sergei Loznitsa (The Event, MIFF 2016; In the Fog, MIFF 2012) shifts from rusted realism to dreamy fantasy. Throughout proceedings, Loznitsa's uncompromising formal vision shines through. A Gentle Creature confirms his status as one of the foremost auteur filmmakers in the world today.
'A captivating, hallucinatory plunge into Russia's atrophied civil society, in which a woman's search for answers is rewarded with humiliation and abuse.' – Variety