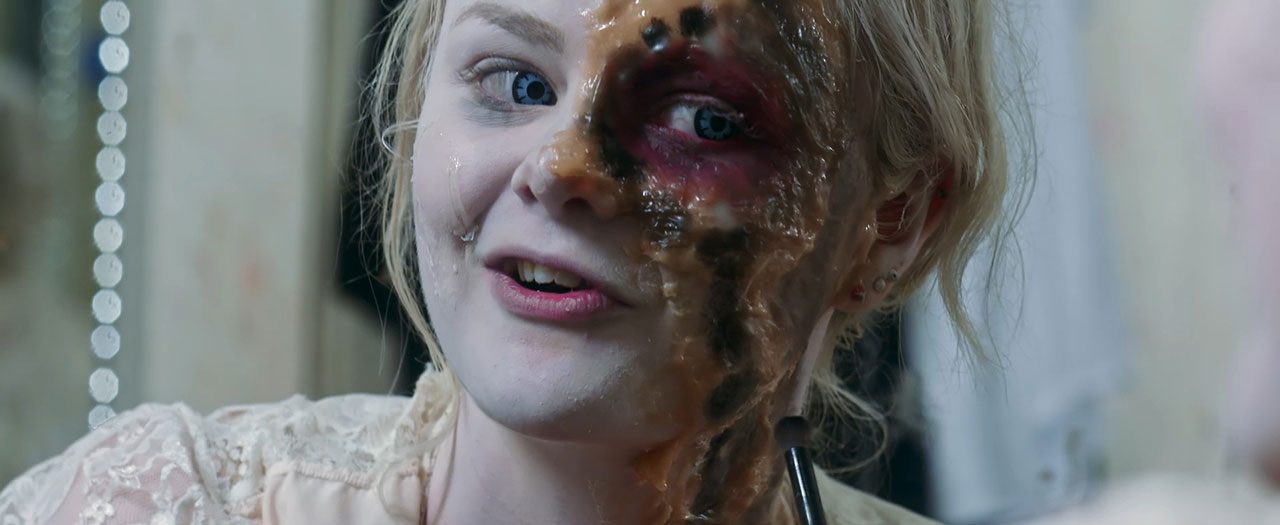 MIFF regular Florian Habicht welcomes you to Spookers, the most terrifying experience you're likely to survive!
In a former psychiatric hospital outside Auckland, visitors gather to be petrified beyond all reason by a group of deformed ghouls at the most successful haunted attraction in the Southern Hemisphere. But beneath the body horror and shadowy shocks is a community of people who are searching for their place in the world, and who have found it in the most unlikely of locations.
Director Florian Habicht (Pulp: A Film About Life, Death and Supermarkets, MIFF 2014; Love Story, MIFF 2012) has made a career out of documenting communities, and his latest film takes this obsession to its most unusual place yet: the titular theme park. Here, he examines with characteristic affection and humour the unique blend of outcasts who make up Spookers' performers.
In a fascinating twist, Habicht had the performers write down their dreams and nightmares, and then recreated them for the screen. These dramatisations are woven throughout this funny and compelling documentary that explores the life-affirming power of fear.
'When I first started working here, I was kind of scared of clowns. But now that I work here ... I've become one.'
Director Florian Habicht will be at both sessions to introduce the film and take part in a post-screening Q&A.