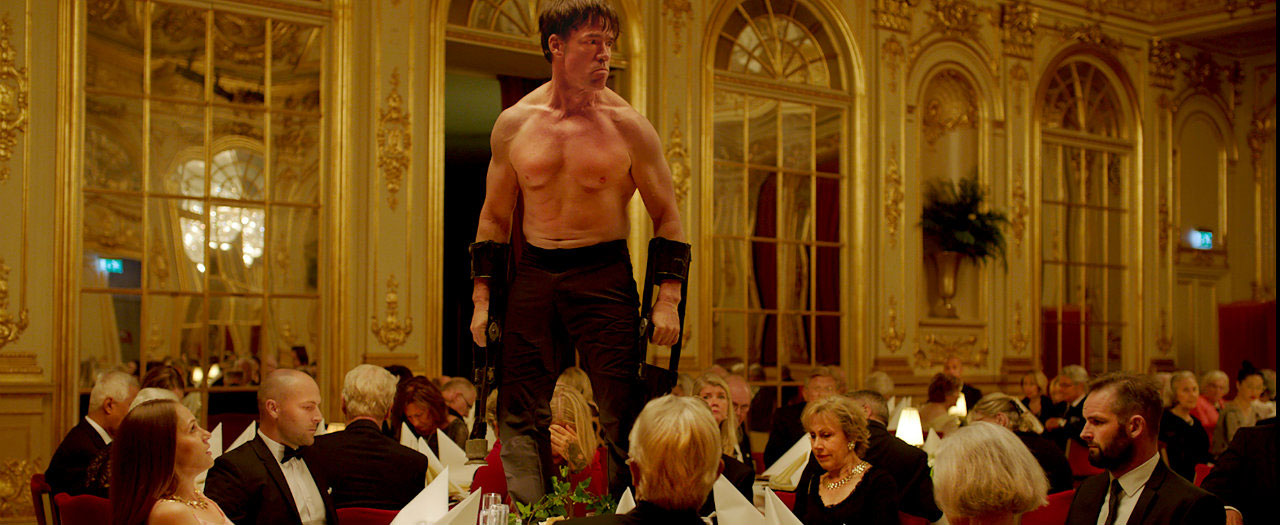 The winner of the 2017 Cannes Palme d'Or is a deliriously strange detonation of art and imagination that marks Ruben Östlund as modern cinema's most savage and inventive satirist.
Ruben Östlund (Force Majeure, MIFF 2014) is a filmmaker who revels in the uncomfortable shadowlands of polite society. In The Square, he turns his eye toward the pretense and performance of the cultural elite, transforming a modern art gallery into a giddy playground of discomfiting surrealism and scathing absurdity that will leave you squirming and breathless.
Ostentatious and suave, art gallery owner Christian is the very definition of the European effete. On his way to work one morning, where he's about to launch a daring new exhibition, his wallet and mobile phone are stolen in an even more daring pickpocket scheme. But when an attempt at payback goes awry, and a marketing stunt for his exhibition goes off the rails, Christian's sense of the natural order of things is dangerously destabilised.
Danish actor Claes Bang lives up to his name in the role of Christian, while Elisabeth Moss (also appearing in this year's festival in Top of the Lake: China Girl) steals the few scenes she's in; along with Dominic West's, their performances help make The Square one of the year's most talked about films.
'An excoriating razor-burn of a movie that deploys drollery like an instrument of torture … Östlund clips precisely through the barbed-wire barrier fences of culture, sophistication and socialization that refined middle-class modern humans erect between our public selves and our private, animal natures.' – The Playlist