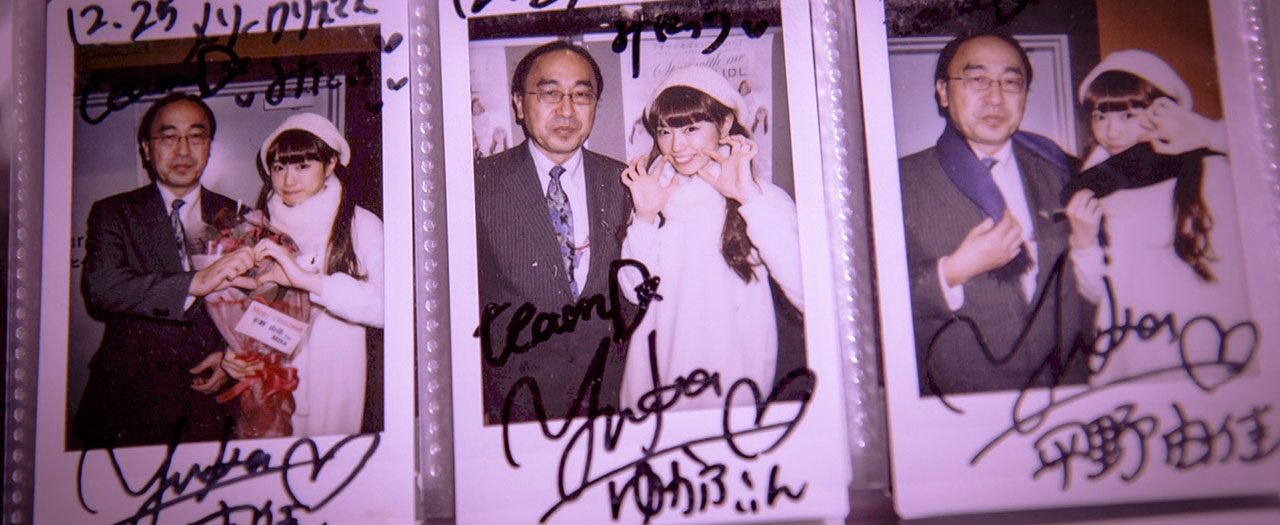 Teenage girl pop stars grapple with finding fame and the creeping fixation of their male fan bases in this eye-opening look at Japanese idol culture.
Thousands of young girls in Japan dream of making it as a professional pop idol. Rio is just one putting in the hard yards of endless rounds of performances, self-marketing, and meeting and greeting her fans, who call themselves Rio Brothers. Like most idol fans, Rio's followers are predominantly middle-aged men, many of whom have given up their jobs and relationships to fully devote themselves to their favourite idols.
Kyoko Miyake's probing documentary illustrates the dichotomies of pop idol worship, a world where young girls are held up by their much older male fans as symbols of perfection. But the fans' interest doesn't boil down to just sex; the idols represent a freedom they lack in their everyday lives, and idols like Rio are more savvy businesswomen than naïve dolls. Miyake captures the disturbing and the empathetic with equal insight, all to catchy J-Pop tunes.
'Some of the more challenging, unusual, unnerving, occasionally inspiring and ultimately bewildering 88 minutes I've spent at the movies in some time.' – Criterion Cast