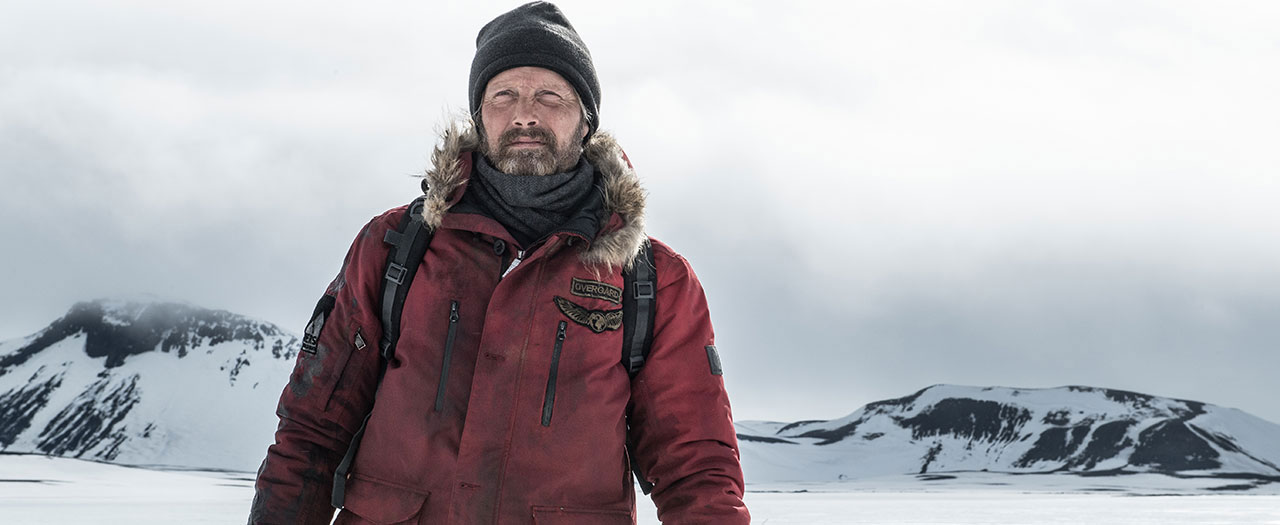 Mads Mikkelsen turns in a remarkably intense performance – one of his best – as a man trying to escape the Arctic wilderness in filmmaker Joe Penna's critically acclaimed debut feature.
After Overgård crashes his plane in a remote corner of the Arctic, he must rely on his finely honed survival skills to keep the fires burning until help arrives. But when the helicopter that has been sent to rescue him also crashes, leaving a desperately wounded woman as the sole survivor, Overgård realises that if he's going to save her he'll have to carry her out of the icelands himself.
Catapulted from viral-video superstardom (Penna began his career as the driving force behind Brazil's most popular Youtube channel, MysteryGuitarMan) to world premiering at Cannes, Joe Penna has delivered one of the most impressive debuts of the year with the thrilling, enthrallingly gritty Arctic. The result of a gruelling 19-day shoot that pushed Mikkelsen himself to the very edge, Arctic is a masterpiece of brute realism and sustained tension that will leave you gasping for air.
"Unexpectedly rich and humane … it doesn't take long for Arctic to establish itself as one of the best movies ever made about a man stranded in the wilderness." – IndieWire