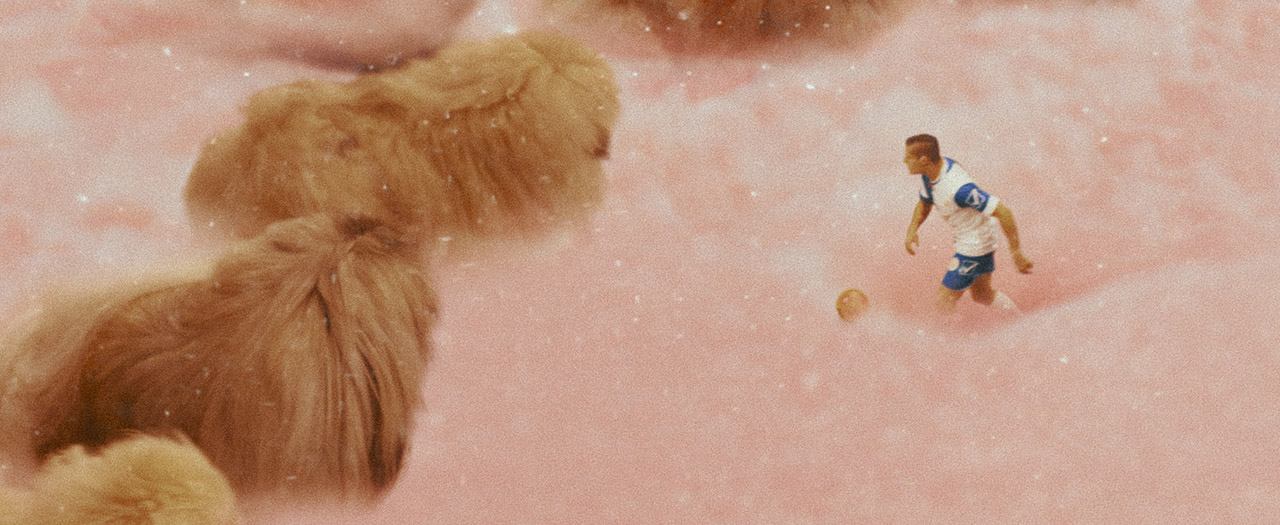 Winner of the Cannes Critics' Week Grand Prize, this wild satire follows a disgraced soccer superstar on a fantastical adventure that skewers celebrity culture by way of queer sci-fi thriller, political comedy… and everything in between.
Giant fluffy puppies, surreal celebrity culture, lesbian double agents – there's something for everyone in Gabriel Abrantes and Daniel Schmidt's (A History of Mutual Respect, MIFF 2011) head-spinning genre mélange, which is quite unlike anything you'll see at a major film festival this year.
After choking at a critical moment in the World Cup, Cristiano Ronaldo-esque football superstar Diamantino (Carloto Cotta, from Miguel Gomes' Tabu, MIFF 2012) finds himself the unwitting pawn in an anti-EU campaign run by his evil sisters – all while sinister genetic experiments are having a strange effect on his body, an African refugee crisis unfolds and far-right elements cause unrest. Diamantino cheerfully defies narrative convention with its outrageous B-movie plot and topical ideas, recalling everything from John Waters to Gregg Araki to early Almodóvar – a true original, with a big, candy-coated heart.
"Gabriel Abrantes and Daniel Schmidt rustle up one of the year's most singular debuts with this winningly bizarre, genre-melding political satire." – Variety