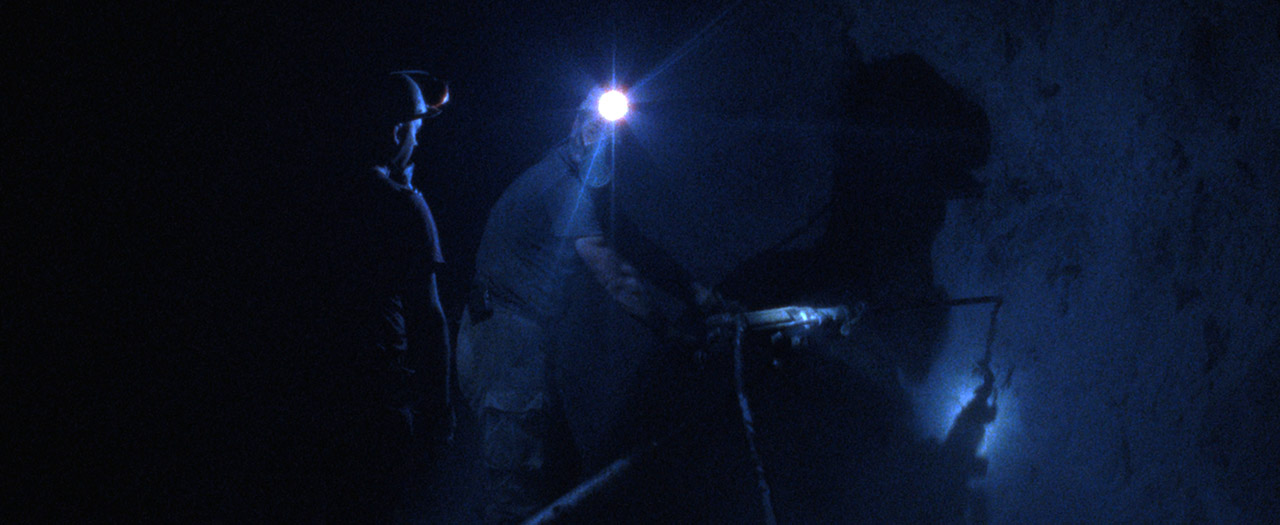 A visceral epic from one of the most celebrated ethnographic filmmakers of our time, Good Luck captures the blood, sweat, tears and perseverance of labourers at work in the mines of Serbia and Suriname.
Filmed on Super 16mm and winner of the prestigious National Society of Film Critics' Experimental Film Award, Good Luck is the latest from acclaimed multi-hyphenate Ben Russell (A Spell to Ward off the Darkness, MIFF 2014). Yet another extraordinary experience that cannot be replicated, this powerful and visionary work of art is a feat of documentary filmmaking that is a festival-only experience.
Russell spent months integrated into the two worlds of Good Luck. Whether it's kilometres below the surface of a copper mine in Serbia, or in the sweltering tropical heat of an illegal open-air gold mine in the tiny South American nation of Suriname, Russell offers a glimpse into the lives of the forgotten faces of these two politically charged nations. This is a deeply humanistic portrait of labourers that cannot be easily forgotten.