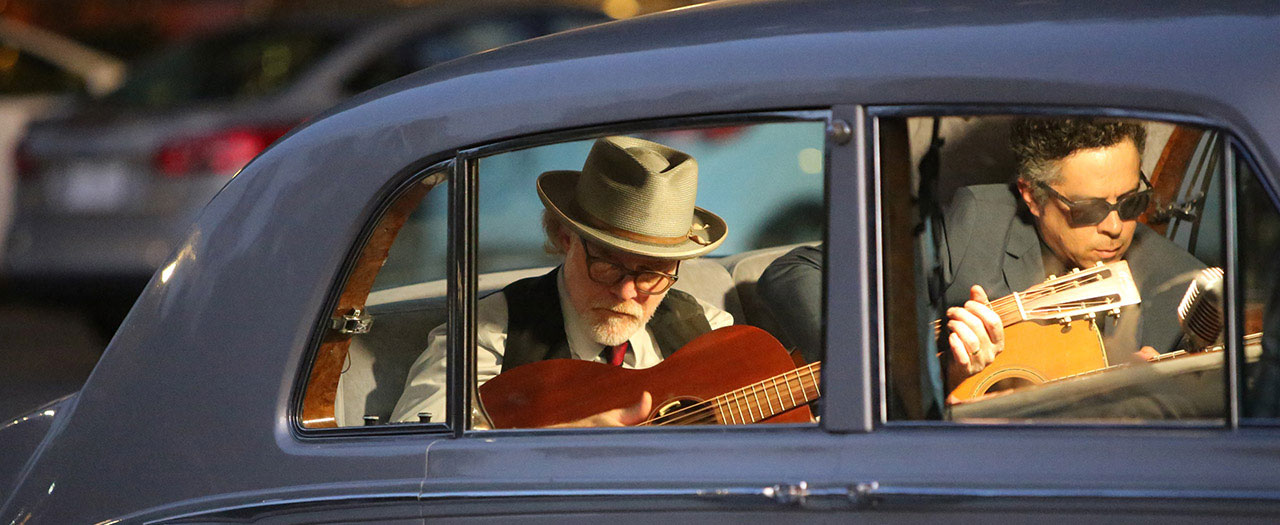 Forty years after Elvis's death, Eugene Jarecki (The House I Live In, MIFF 2012) serves up a hunk of burning insight from Presley's own Rolls-Royce, accompanied by Alec Baldwin, Ethan Hawke, Chuck D, Emmylou Harris, David Simon, Mike Myers, Dan Rather and more.
Boasting a suspicious mind worthy of Elvis's crooning, Jarecki road trips across the country charting the singer's biographical journey – examining not only the star's life and legacy, but also the nation he entertained and the erosion of the American Dream over the six decades since his first single.
Using Elvis as a metaphor for modern-day America, The King delves into everything from cultural appropriation to current American politics, all while driving from Memphis to New York to Las Vegas. Filled to the brim with interviews, archival clips and in-car performances, it's an impassioned and comprehensive exploration of a nation still caught in the trap of celebrity.
"A documentary as sprawling and brilliant and flawed as the country it traverses ... the best recent film about how the hell we got here, and more." – IndieWire