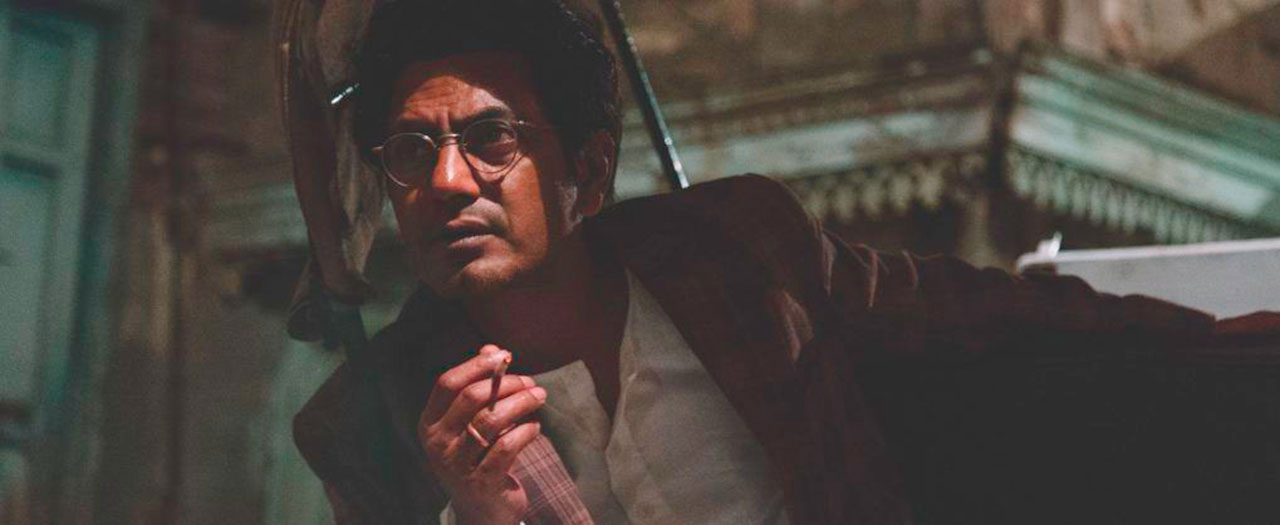 "Manto offers a heady introduction to one of the greatest writers of the 20th century… [actor] Nawazuddin Siddiqui hurls Manto's talent, wit, self-destructiveness and tragic gravity at the world like a punch in the stomach." – The Hollywood Reporter
Britain's 1947 partition of India and Pakistan was an unmitigated catastrophe. Fourteen million people were displaced and more than one million people were killed in the chaos and lawlessness that followed. For the taboo-breaking writer Saadat Hasan Manto – a Muslim man living in Hindu-dominated Bombay – it was a period of great suffering, but one that also drove him to his greatest literary achievements as he attempted to describe the contours of this new reality.
Part haunting adaptation of Manto's most powerful stories, and part incisive biopic of an enduringly controversial figure (he was tried for obscenity six times in an India that struggled to deal with his writing), Manto is the profoundly ambitious sophomore feature from trailblazing filmmaker Nandita Das. Spanning decades, countries and subject matter that veers from the familiar to the profane, Das's film delivers the ultimate reckoning with Manto's legacy: a work that boasts the writer's even-handed compassion, as well as his clear-eyed understanding of the darker impulses that animate us.