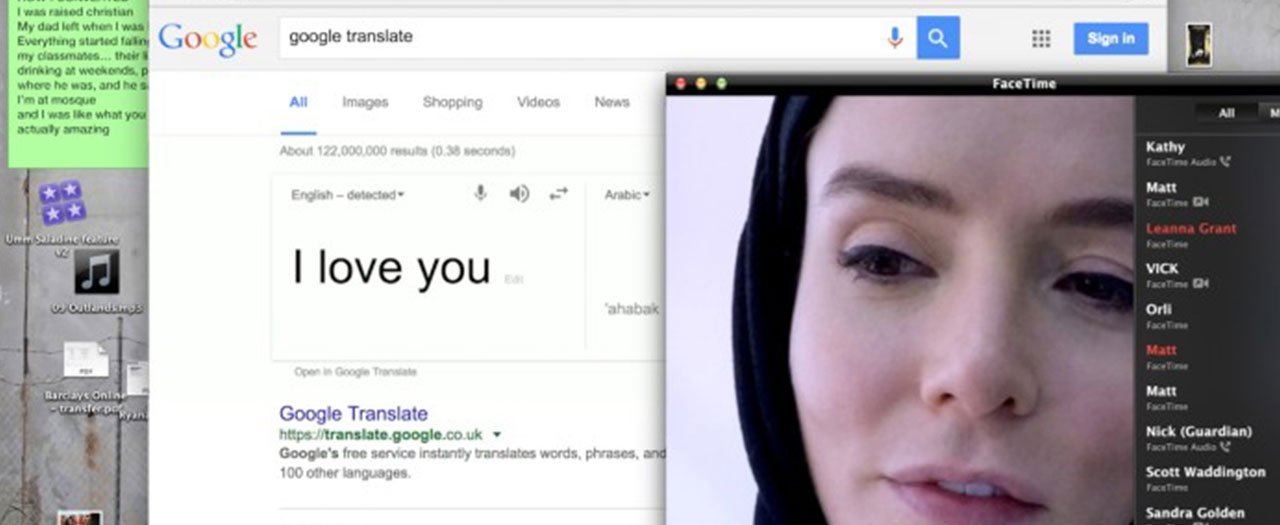 Winner of audience awards at both SXSW and the Berlinale, Profile is a nail-biting thriller that takes on ISIS, radicalisation, catfishing and the insidious lures of extremism – all without ever leaving the laptop screen.
Amy is an ambitious freelance journalist with an audacious idea for her next project: she'll pretend to be a dissatisfied young Muslim woman and see if she can lure an ISIS recruiter into her clutches. But when the unexpectedly charming Abu Bilel starts responding to her advances, the two embark on a dangerous game of cat and mouse, and soon Amy will be forced to ask where her loyalties truly lie.
Starring Shazad Latif and Valene Kane and based on an improbable true story, Profile is the latest work of cinematic overload from filmmaking maverick Timur Bekmambetov (Day Watch, MIFF 2006). Forgoing his usual CGI-driven big-screen excesses for the confines of a single laptop screen, the result is an unnervingly recognisable thriller, where the next whipsawing twist is just a Skype call away.
"A gripping, thrillingly topical drama … [about] the slippery nature of performed online identities, the leveraging of personal grievances into political/terrorist action, and how the immense scale of social media can essentially collectivize and weaponize alienation and anger from around the world into real world terror." – The Playlist