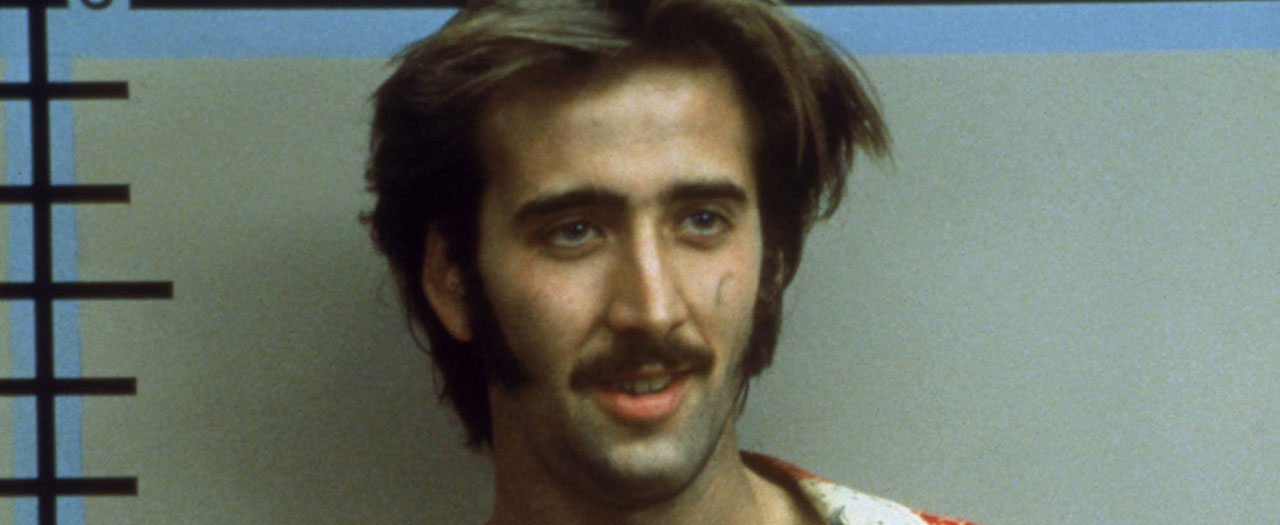 "Still the Coens' masterpiece — their funniest movie, and quite possibly their most poignant as well." – Vulture
When police officer Ed (Holly Hunter) takes the mugshot of convicted thief Hi (Nicolas Cage), the two fall instantly in love. Unable to have children of their own, and barred from adopting due to Hi's criminal past, they decide the only way they can have a child is by kidnapping a single quintuplet from local furniture magnate Nathan Arizona. But can they keep their newfound family bliss safe from a bounty hunter, a blackmailing boss, and Hii's escaped former cellmates?
Described by Simon Pegg as "a living, breathing Looney Tunes cartoon", the second film from the Coen Bros is still regarded as one of their best. With endlessly quotable dialogue and a typically brilliant supporting cast that includes John Goodman, William Forsythe and Frances McDormand, Raising Arizona is a touching, madcap adventure that demands repeat viewings.
"The funniest film I've seen in a long while." – David Stratton
---
Please note: this film screens as part of MIFF's Cage-a-Thon Marathon. All tickets to the event are 18+