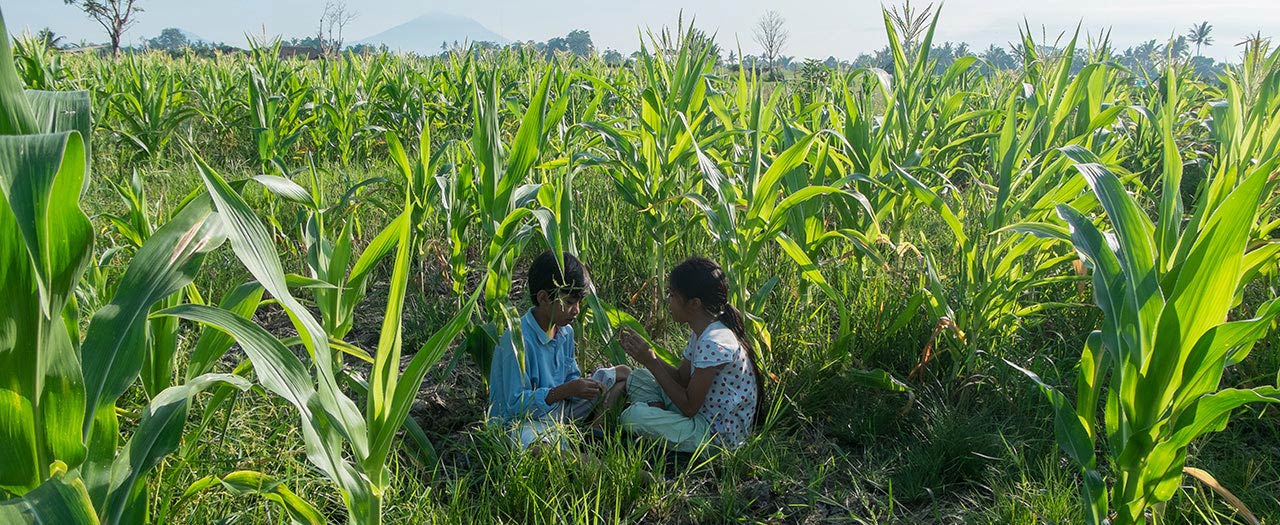 Winner of Best Youth Feature Film at the 2017 Asia Pacific Screen Awards, the second feature from Melbourne-trained Indonesian writer/director Kamila Andini turns impending loss into a poignant, poetic dreamscape.
Whether frolicking through fields or stealing eggs from shrines, 10-year-old twins Tantri and Tantra are inseparable – and when Tantra falls gravely ill, it's a bond that even his comatose state can't break. With her brother's life hanging in the balance, Tantri escapes into her night-time visions, where the siblings say their farewells through dance, shadow puppetry and costumed play.
Anchored by a revelatory performance by newcomer Ni Kadek Thaly Titi Kasih as Tantri, The Seen and Unseen takes viewers on an immersive and hypnotic journey, one that's as moving as it is rewarding. Making her fourth MIFF appearance (The Mirror Never Lies, MIFF 2012; and shorts Following Diana and Memoria, MIFF 2016 and 2017 respectively), Andini combines the visual splendour of Apichatpong Weerasethakul with her own vivid, sensory approach, crafting an imaginative and insightful examination of childhood grief.
"A truly singular film ... this is cinema as a flotation tank." – Cinema Scope