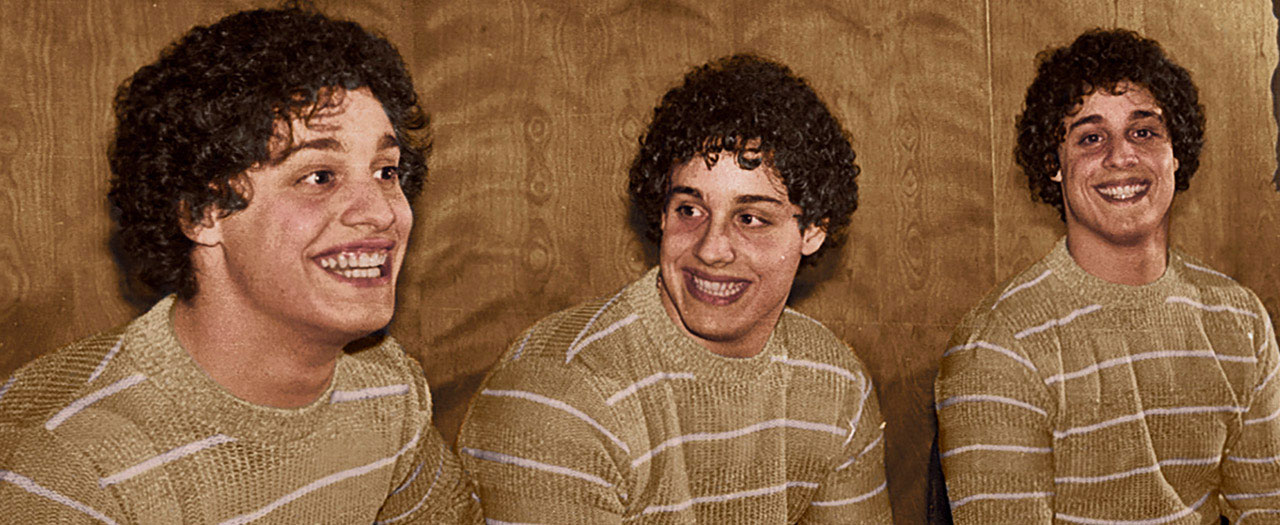 Like something out of The Twilight Zone, this Special Jury Prize winner at Sundance is an incredible true story of triplets separated at birth … but that's just the beginning of an even more incredible story.
Prepare to pick your jaw up off the floor as you learn about Bobby, Eddy and David – identical triplets separated at birth. Discovering one another completely by accident at age 19, the three strangers became news sensations appearing on magazine covers, talk shows and even the dancefloor of Studio 54. Reality stars before Big Brother was ever conceived. But it wasn't long before questions were asked, and The New Yorker's investigative journalist Lawrence Wright began seeking the truth behind the brothers' unique situation.
Picking up the story decades later, director Tim Wardle expertly raises moral and ethical questions and the timeless debate of nature versus nurture as he follows the tangled threads to their increasingly disturbing ends. Three Identical Strangers is both a remarkable real-life tale and bona fide thriller that understandably took Sundance by storm. It is a true event film for documentary lovers.
"Jaw-dropping ... a gripping, stranger-than-fiction account [that] begins as a human-interest story and builds to an impressive work of investigative journalism." – Variety