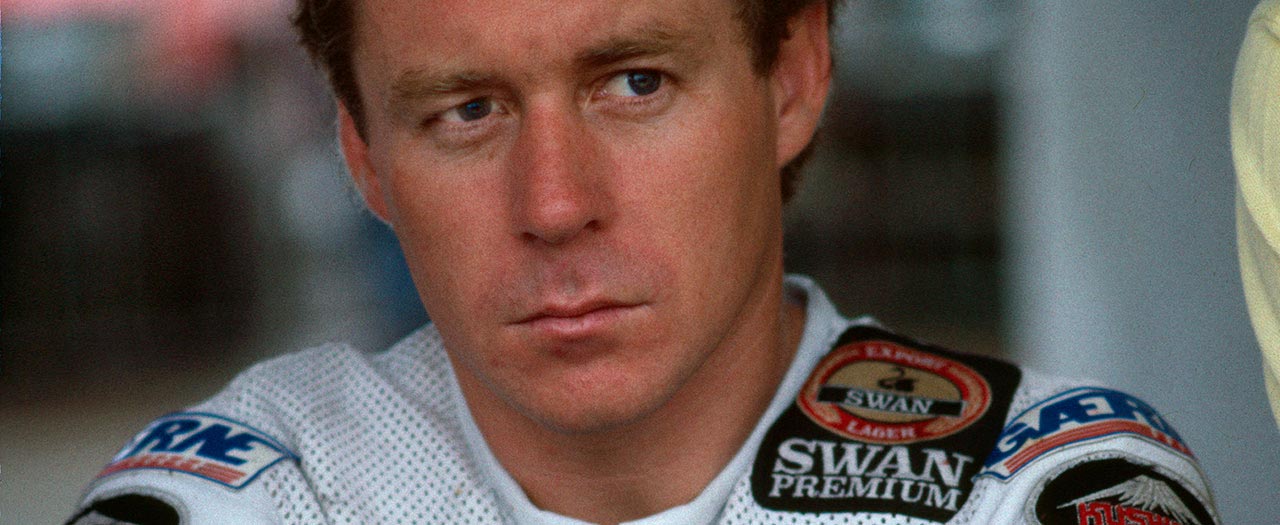 From Wollongong to Monte Carlo to Phillip Island, Wayne Gardner – The Wollongong Whiz – conquered the world of motorcycle racing and came home a hero.
While growing up in Wollongong in the 1960s Wayne Gardner bought his first bike for five dollars. He began his motorcycle racing career in 1977 at the age of 18 and by 1987 he was the Motorcycle World Champion. Gardner enjoyed a career in racing that had never been experienced by an Australian before, and helped define the high-octane sport at home and abroad.
Director Jeremy Sims (Last Cab to Darwin, Beneath Hill 60) makes his feature documentary debut in this revealing portrait of Gardner. The result is a film that's as free-spirited, introspective, honest and cheeky as the man himself. Gardner shares details of his professional and personal life freely, as do those who know or had known him – family, friends, sponsors, team mates and even rivals. Combined with an abundance of archival footage, this is a must for racing fans and an insight into a defining piece of Australian sporting history during a time where the country was demanding the rest of the world took notice. Wayne Gardner was certainly hard to miss.
World Premiere
---
Book your ticket to the World Premiere screening on 3 August for your chance to win a Custom Plates gift voucher valued at $495! T&C's apply.