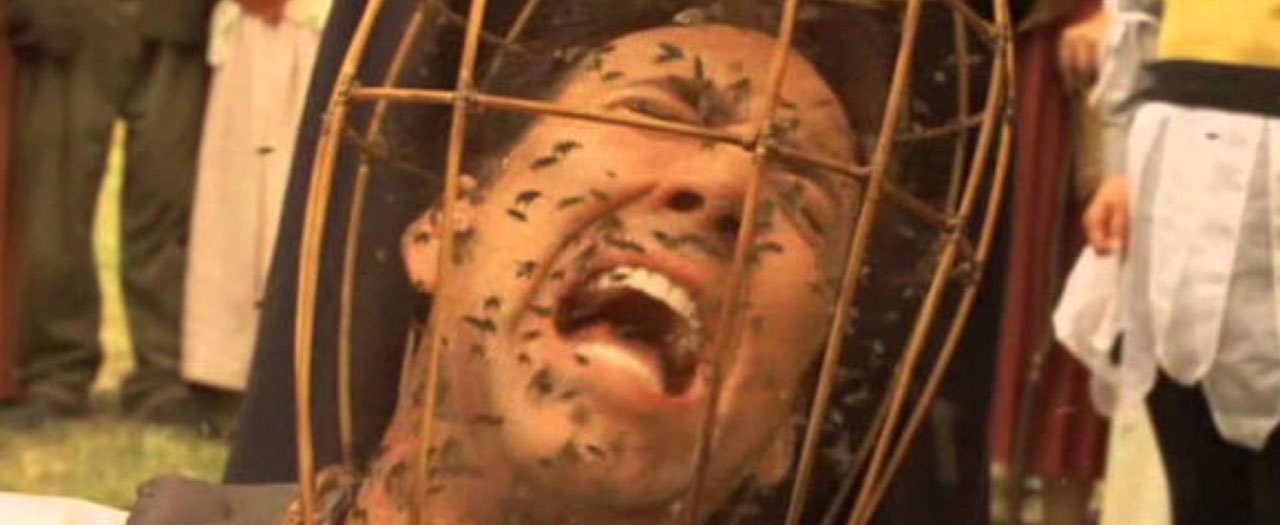 Yes, the bees! Stay awake 'til the witching hour to witness Nicolas Cage's most notorious performance.
Director Neil LaBute and star Nicolas Cage serve up slice after slice of honey-glazed ham in this delirious re-roast of Robin Hardy's celebrated 1973 folk-horror film, from which Hardy and original star Christopher Lee urgently distanced themselves.
Australia's own Kate Beahan co-stars as Willow, who asks the help of her former fiancé Edward (Cage), a police officer, to find her missing daughter. Edward obligingly heads to the Pacific Northwest island where Willow lives with a matriarchal neopagan cult led by Sister Summersisle (Ellen Burstyn). His official enquiries quickly escalate from mere shouting to flipping animal masks off children's faces and sucker-punching women while dressed as a bear.
LaBute (Nurse Betty, MIFF 2000; Your Friends and Neighbours, MIFF 1998) infuses this uncanny pagan tale with his trademark cynicism about heterosexual coupling. But five Cage fights into our marathon, you'll be perfectly primed to appreciate it as a cult comedy. We can't summarise it better than Cage himself: "Oh god! Oh my gawd! Ohhh my gawwwd!"
---
Please note: this film screens as part of MIFF's Cage-a-Thon Marathon. All tickets to the event are 18+