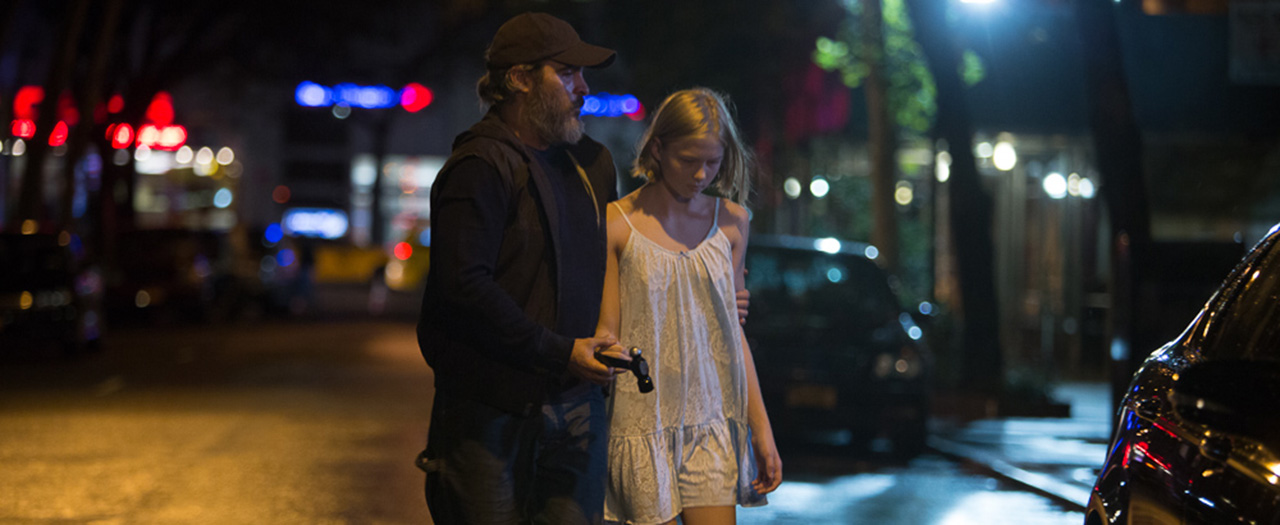 Lynne Ramsay returns with an intense, evocative exploration of trauma and vengeance, anchored by a masterful performance from Cannes 2017 Best Actor winner Joaquin Phoenix.
Joe does a job no one else will: a war vet and ex-FBI agent turned hitman, his new line of work includes rescuing children from paedophile rings. The confronting task takes a considerable psychological toll but that's just one of his worries after he's hired to save a senator's daughter. When the situation goes south, the duo is soon caught in an unrelenting conspiracy of corruption, violence and abuse.
Adapting the novella by Bored to Death's Jonathan Ames and winning Cannes' best screenplay prize last year for her efforts, Ramsay's (Morven Callar, MIFF 2003; Ratcatcher, MIFF 2000) long-awaited fourth feature takes a hammer to the revenge genre, approaching its brutally resonant tale with astonishing economy – and with a pitch-perfect Jonny Greenwood score to match.
"The Taxi Driver for a new century; a muscular, noir thriller about a lone avenger that trumpets its post-traumatic stress disorder in extraordinary images … there's not a wasted moment." – The Times