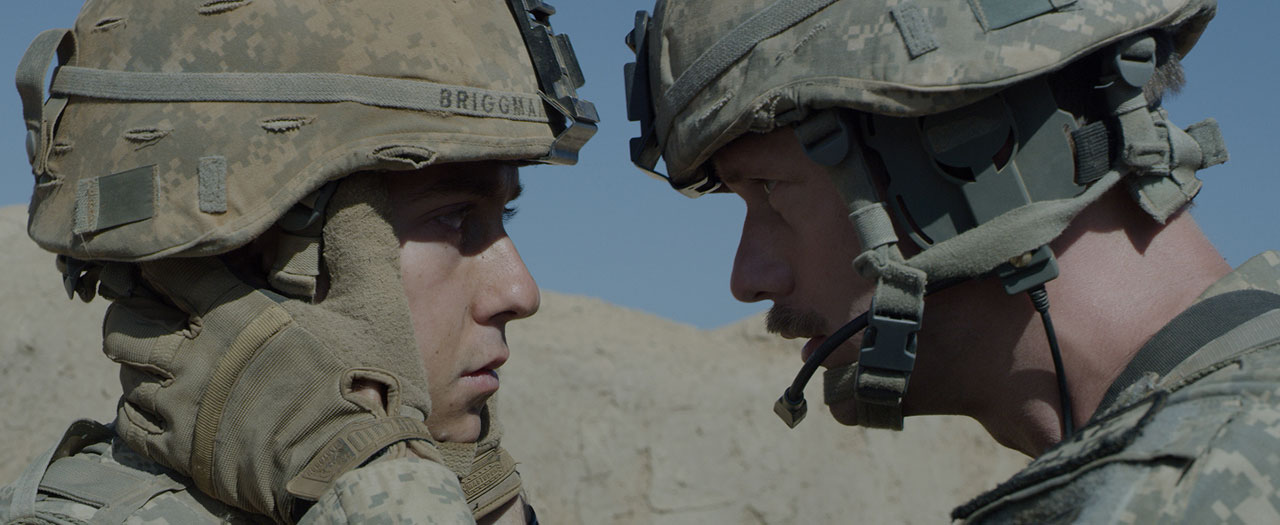 Oscar-nominated director Dan Krauss presents a fictionalised version of his award-winning war-crimes documentary of the same name, featuring a bone-chilling performance from Alexander Skarsgård.
Screening at MIFF in 2014, following its Tribeca Film Festival Best Documentary win, Krauss's original Kill Team was an intimate, harrowing observation of the moral casualties of war, focused on uncovering the truth behind the infamous Maywand District murders in Kandahar. Adapting that story, he returns with this nerve-frying narrative thriller in which a conscientious young soldier, Specialist Andrew Briggman, is caught between loyalty to his platoon and standing up for what's right.
Briggman is ambitious and eager to fit in, but when an Afghan civilian dies in questionable circumstances, his conviction begins to waver. They're pushed even further when his charismatic new staff sergeant starts leading the men down a dangerous and increasingly sinister path. As Briggman, Nat Wolff encapsulates a believable naïve innocence and disillusionment but it's Skarsgård as Sergeant Deeks who truly anchors the film: magnetic yet terrifying, he's exhilarating to watch. Krauss (whose documentary 5B is also screening at MIFF this year) hit the casting jackpot here, building a feverishly tense film around a remarkable performance that's sure to get audiences talking.
"A white-knuckle thriller … creating a brutal war-on-terror picture with a timely context." – The Film Stage