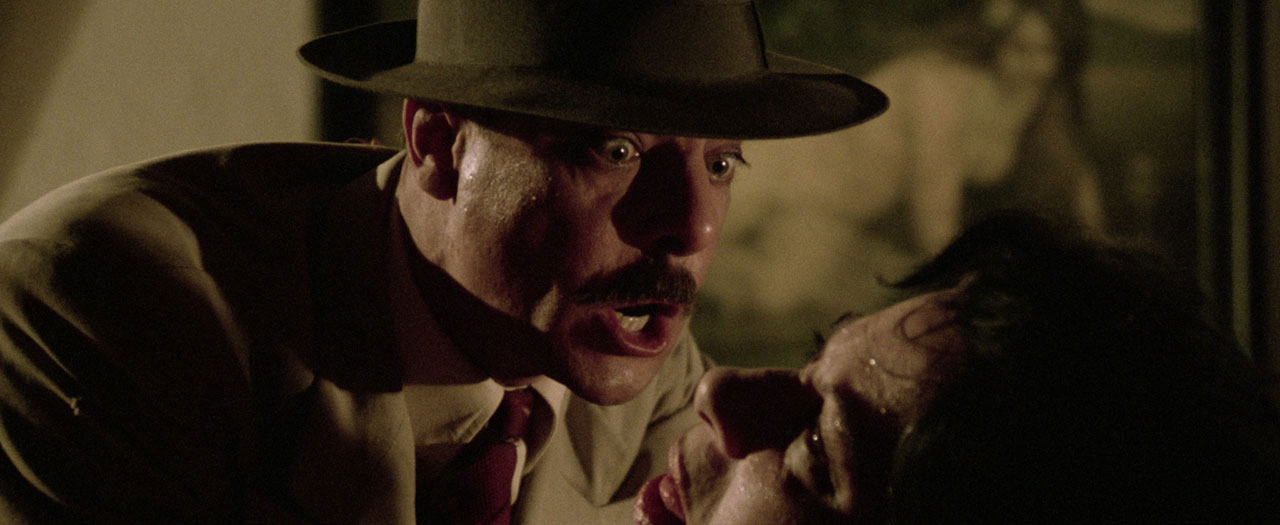 A stunning new restoration of the great Lina Wertmüller's multiple-Oscar-nominated classic, a bitingly funny and savage look at fascism that retains its bracing power to unnerve.
Lovingly restored from its original 35mm negatives, the masterful Seven Beauties (MIFF 1976) – for which Lina Wertmüller became the first woman ever to be nominated for a Best Director Oscar – returns in an unmissable new presentation that showcases its undiminished power to shock, thrill and surprise.
Opening in World War II-era Italy, Wermüller's film follows self‐absorbed Neapolitan dandy and low-level mafioso Pasqualino Frafuso (played by the director's frequent muse, Giancarlo Giannini) as he blithely uses his ladies-man charm to get away with murder, before deserting from the army and getting picked up by the Germans – where he attempts, in grimly hilarious fashion, to seduce the commandant of a concentration camp. A vicious indictment of fascism, entitlement and complacency that's just as confronting and hilarious as it was in 1975, Seven Beauties remains a high point in Wertmüller's distinguished career.
"The finest, most ambitious work yet made by this gifted Italian director." – The New York Times
---
Contains sexual violence