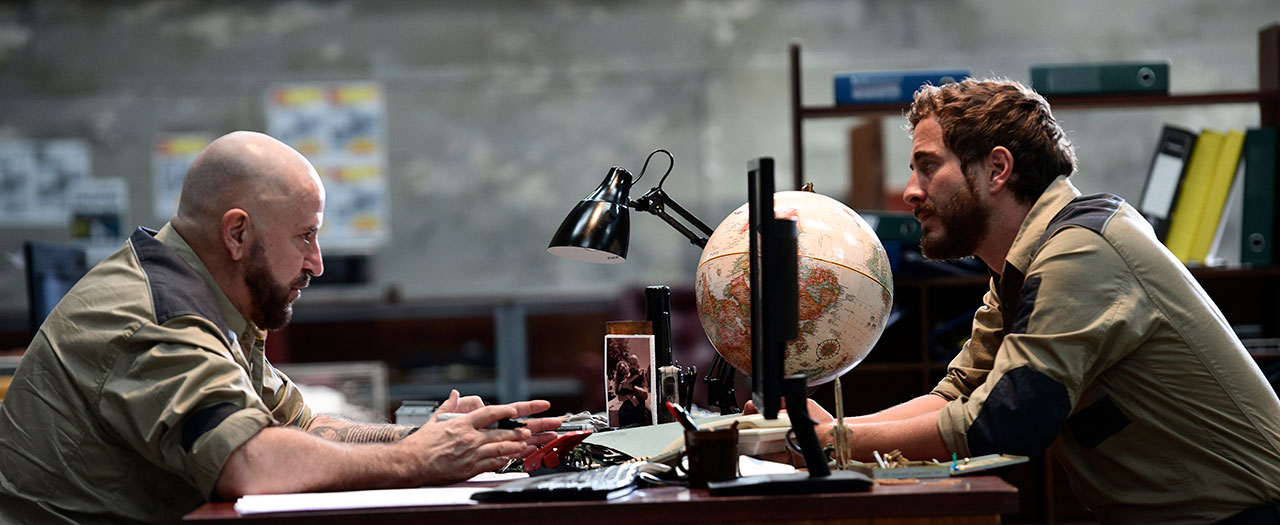 Starring Ryan Corr and Anthony LaPaglia, Below is a pitch-black comedy with a unique, and uniquely provocative, take on Australia's controversial asylum-seeker detention system.
When darkweb con-artist Dougie lands in the bloody deep end of a scam gone wrong, his gruff stepdad Terry agrees to pay off his debts; in return, Dougie must take a job at the refugee detention centre where Terry works. Ever the grifter, Dougie discovers a way to make extra cash by live-streaming the underground fight club run by the centre's morally bankrupt security staff. But when things inevitably go south, Dougie may be the only one willing to take a stand.
Norwegian-born Iranian-Australian and MIFF Accelerator Lab alumnus director Maziar Lahooti makes his feature debut with this devilishly dark comedy, adapted for the screen by Perth playwright Ian Wilding from his award-winning play of the same name. Joining Corr (Holding the Man, MIFF 2015) and LaPaglia (Balibo, MIFF Premiere Fund 2017) in the ring are The Heights' Phoenix Raei and The Kettering Incident's Alison Whyte, as well as Morgana O'Reilly (Offspring) and Zenia Starr (The Merger, MIFF 2018). Supported by the MIFF Premiere Fund, Below isn't afraid to get its hands dirty as it tackles dirty issues, resulting in a deliberately provocative dare of film that's bound to get audiences talking.
---
Read a
Q&A
with Maziar Lahooti