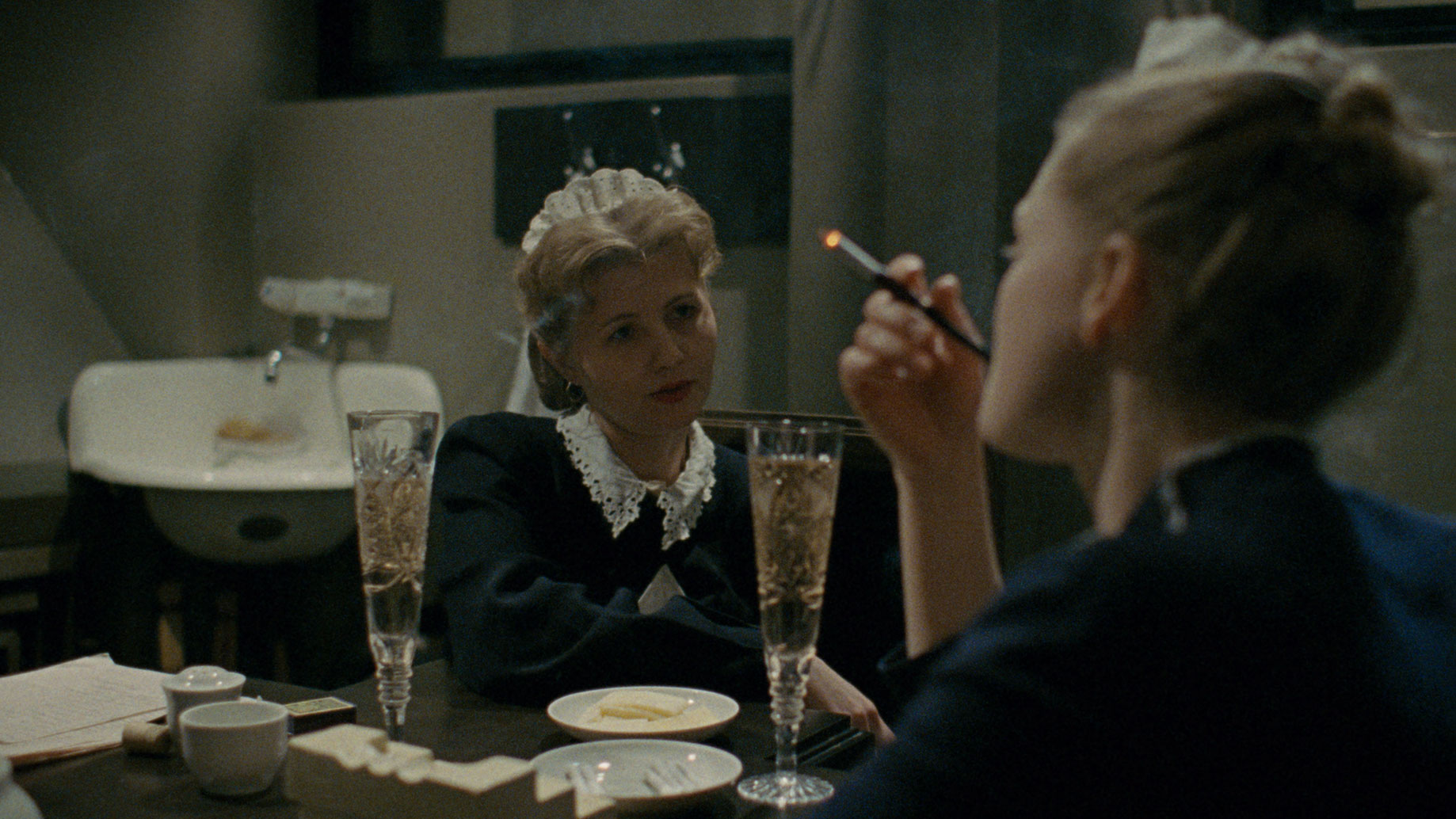 The first instalment of the controversial, near-mythical DAU project – over a decade in the making – finally has its Australian premiere.
Moscow, sometime in the 1950s. At a top-secret research laboratory, mysterious experiments are performed behind closed doors. One night, canteen worker Natasha gets drunk with a foreign scientist and goes to bed with him. Soon after, she is called in for questioning by the KGB.
Co-directed by Jekaterina Oertel and shot by Jürgen Jürges, who received a Silver Bear at the 2020 Berlin International Film Festival for his work, DAU. Natasha is the first feature film to emerge from DAU. The notorious and breathtakingly ambitious multimedia project, conceived by Ilya Khrzhanovsky (4, MIFF 2005), has seen the largest film set in the history of European cinema – a meticulous recreation of a Stalin-era Soviet research town – built and populated with tens of thousands of non-professional actors and extras who lived and worked in character around the clock for two years. Reminiscent of George Orwell's Nineteen Eighty-Four, this film serves as a chilling and intimate portrayal of the human impact of totalitarianism.
"An exquisitely sinister study of Soviet oppression … Ilya Khrzhanovskiy has made an intimately eerie examination of the banality of evil. Five stars." – The Guardian
Warning: Contains high-impact sexual violence and depictions of real sexual activity.