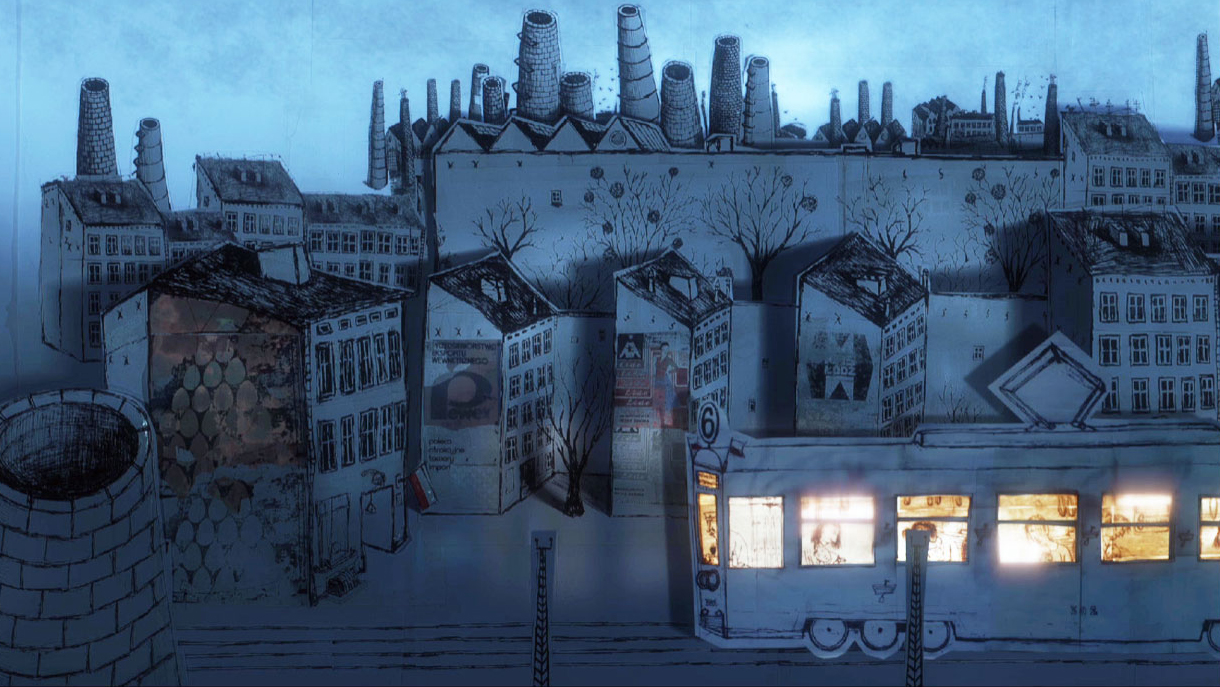 In renowned animator Mariusz Wilczyński's dizzying, deliberately rough-hewn feature debut that was a decade in the making, nostalgia morphs into a neurotic nightmare.
In communist-era Poland, a man and his son head to the beach; in their frivolity, they forget to phone home, launching his wife into a panic. A gigantic man visits his dying mother, begrudgingly; later, we watch her corpse prepared for burial. Elsewhere, a sailor fights with his wife, and a peddlar offends customers; we witness smokestacks, rail lines, fish, kids, lamps.
Blending Jan Švankmajer's surrealism with Otto Dix's angsty expressionism, and including the voice talent of the late Andrzej Wajda, Kill It and Leave This Town is dissonant, singular, strange – a gritty animation of aggressive line work and ghoulish figures osmosing into one another. With its enigmatic poetry and images sometimes absurd, sometimes abject, this defiantly personal film revels in the bittersweet act of pining for lost days and lost loved ones.
"A simultaneously forceful and tender piece of existential contemplation that's intricately tied to Wilczyński's life but still universal in its themes." – Screen Daily
Warning: Contains strong themes and content that may offend.