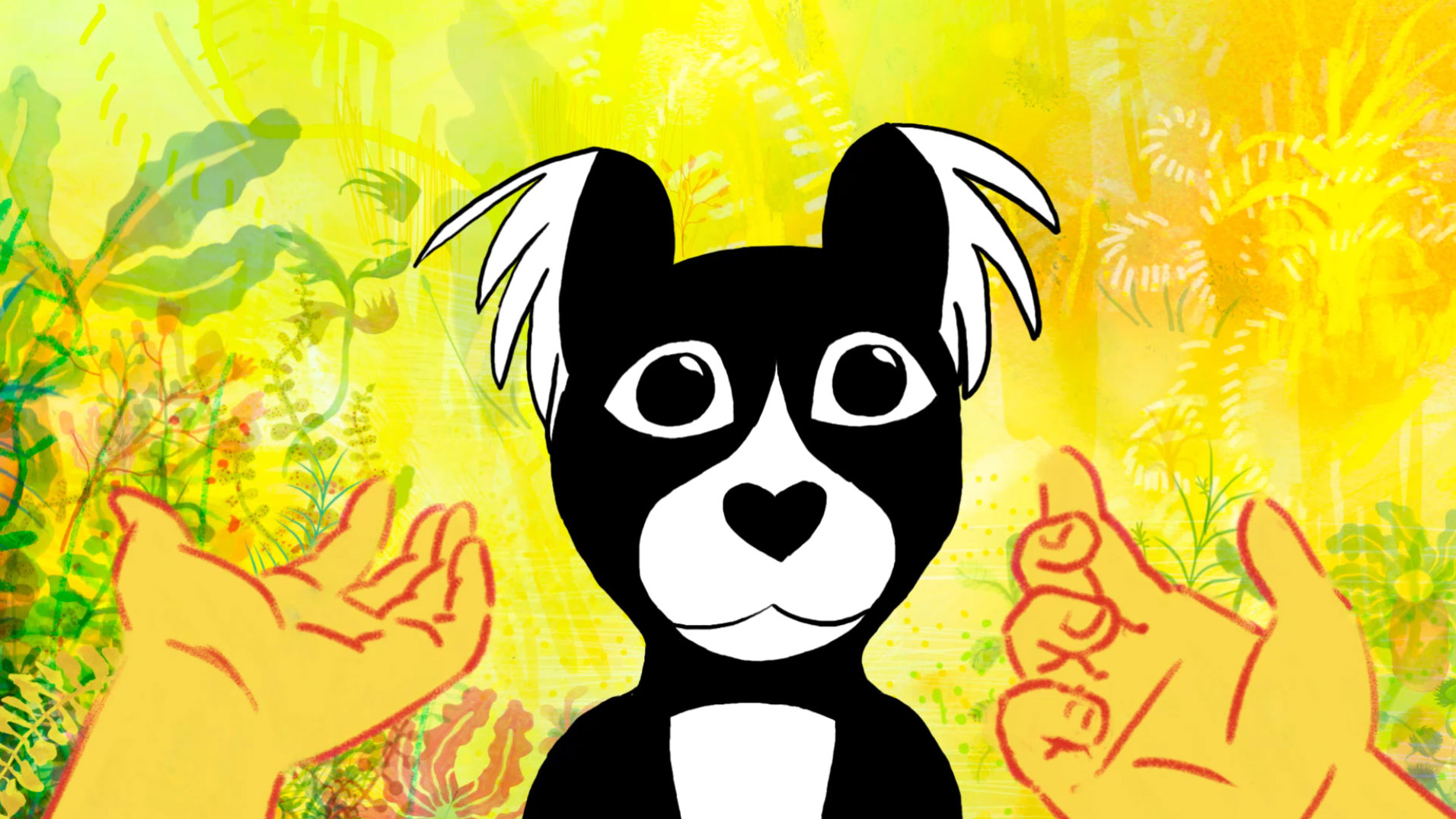 This gloriously imaginative fable isn't just about a dog's life – it's a profound meditation on life itself.
Marona, an adorable black-and-white dog, lies mortally injured from a car collision, and her life flashes through her mind in wildly colourful animation. An unwanted puppy adopted and discarded by a series of owners – an acrobat, a construction worker, his ailing mother and vapid wife, and finally a little girl who loves Marona passionately until she grows up – she learns about both the care and cruelty of humans, and muses on the weird things that matter to them.
Anca Damian's stunning animation makes this film powerfully empathetic: guided by Marona's thoughtful voiceover, vivid imagery explores how it might feel to experience the world as a dog does. By showing how inadequately humans repay animals' endless capacity for love, this deeply moving, philosophical story invites both kids and adults to become better people as well as better pet owners.
"Beautiful and original … The film stays buoyant through its unique, boisterous animation." – New York Times