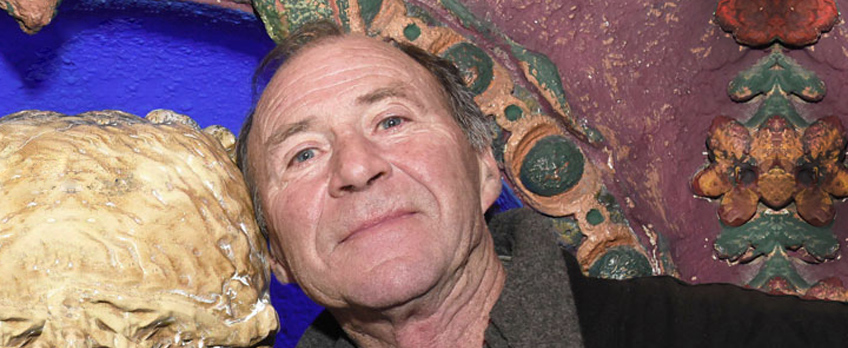 Remembering David Thomas
The Board and Staff of MIFF are deeply saddened by the passing of our friend and colleague David Thomas last month. As the Technical Manager of MIFF for more than 30 years, he made an immense contribution to the festival and to screen culture in Australia.
David's love affair with film started in adolescence, from his days at Assumption College near his Broadford home, to his junior role at the Greater Union–owned Bercy Cinema in Melbourne soon after graduating. Film-projection work was something, David recounted to Film Buffs Forecast in 2019, that he 'fell into' – though his passion for it rapidly intensified.
His career ascending alongside the Whitlam government's support for Australia's fledgling creative industries in the 1970s, David made his mark as a projectionist and manager in cinemas across the state – the Moorabbin drive-in, Elsternwick's Sharon (later Classic) Cinema and the Sunshine drive-in, for Village; the CBD Playbox Theatre and South Yarra's Longford, for the AFI. He had a stint as a programmer for the Perth Institute of Film and Television, before returning to Melbourne to work as a screen-industry union organiser, and to freelance for open-air cinemas, festivals and museums. He even led an independent distribution company, Fine Line Films; such was his devotion to cinema.
In 1986, we welcomed David into the MIFF family. While he joined our fold during a tumultuous period – the 1984 and 1985 festivals 'went broke', by David's own recollection – he has also joked that 'just about anything that can go wrong has gone wrong at some stage at MIFF!' This perfect blend of teasing and tenderness could only come from a relationship forged deeply over time. And, over the three decades that David spent with MIFF, he certainly became our one-man time capsule, a witness to our festival's history, who navigated generational shifts in how we present films to audiences with finesse and insight.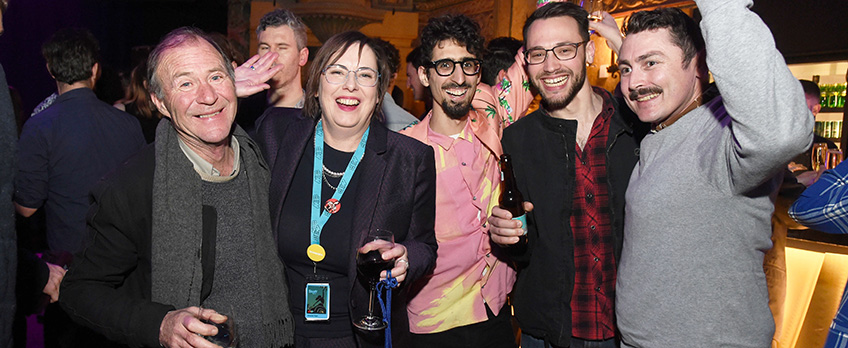 'A mere 300 films were no match for David Thomas,' reflects MIFF Artistic Director Al Cossar.
Every year, he was the man that made MIFF work, grace under fire – or, sometimes, a more swearing brand of courage under fire – but he made even the most convoluted and exasperating of our technical requests happen, one way or another. He was the man who fought his way through mountains of celluloid for MIFF audiences, who deciphered DCPs, who cracked KDMs at the last minute, and saved films from catastrophe time and again, without the audience ever knowing. In that way, he was a superhero of cinema, saving stories. MIFF would not be the festival so many people love without him – not even close.
Al worked with David for almost a decade, and he recalls that David 'was admired across the generations, and across the cinemas, as a Melbourne man about town of the projectionist arts'.
He was a true and ardent lover of film – and, more than that, knew what he liked. When he would come back from his tech travels at the International Film Festival of Kerala each year, I'd look forward to him bringing us the inside word on a new round of far-flung films, his full reviews of the dozens of movies he saw enthusiastically delivered, ready for us to consider for the next round of the festival.
In 2016, speaking to Al's predecessor Michelle Carey, David mused that to conquer his multitude of festival responsibilities – freight, technical management, on-site engineering installation, overseeing projection – he relied on 'adrenaline. And coffee.' In turn, Al suggests, David 'could always draw our people together in the midst of it all':
I say this now as someone who has been through a few – MIFF is a reliably intense experience, one where the team is in the trenches together to the last minute […] David's pedometer stats at the end of a festival spent running between cinemas all day would melt the Fitbit off your wrist, that's for sure. For me, it was a privilege to learn from him.
David was a self-avowed 'traditional die-hard' for celluloid, which, he believed, 'has a sort of a magic to it'. In a follow-up conversation with Michelle, however, he clarified that all films, whether analog or digital, are magical: 'You're still in a darkened room, with an anonymous audience, watching a larger-than-life image.' He also lamented that 'there's no projectionists as we know them anymore' – a statement with added poignancy today, knowing that he is, for MIFF, that very sort of long-gone projectionist.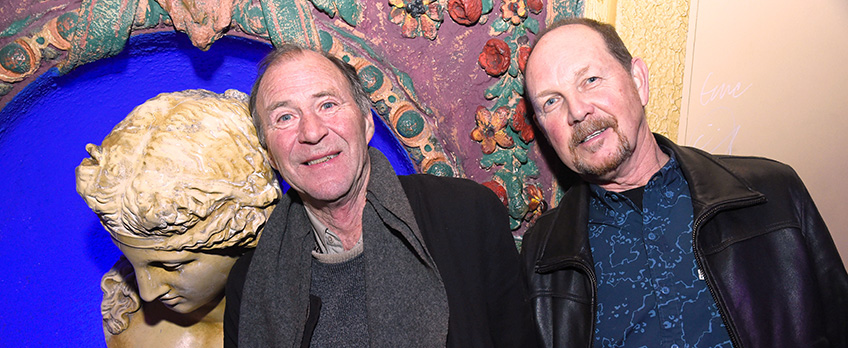 'He was, and will always be, an embodiment of our festival,' says Al.
Exemplary of how our passions as an organisation fall towards film, how those flickers on a screen can become a lifelong love. He was one of the ones who saw that clearly; he was part of our team. More than that, he will always be our friend, thought of fondly – that man among the mountains of movies, with a knowing sort of smile, with a certain calmness honed from generations of MIFF-making, who made it all work.
We will miss you, David.
MIFF is so lucky to have had David – so very grateful for his commitment to cinema, and to the festival – and we send our deepest condolences to David's family at this very difficult time.