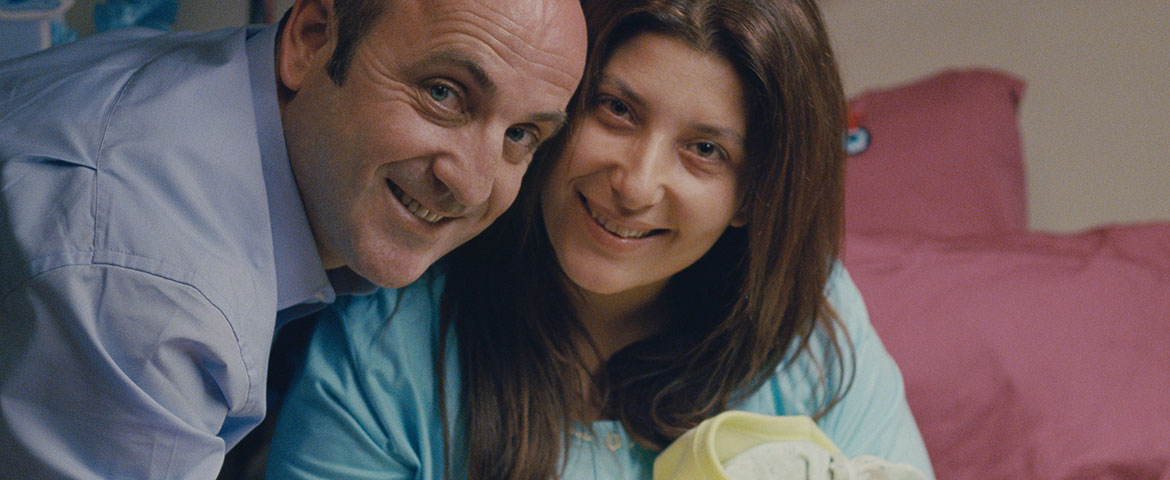 "[An] impressively composed comedy of forged family history … walks an often surprisingly fine line between bitter realism and deadpan absurdism." – Variety
In Turkey, where infertility is still seen as a point of great shame, aspirational middle-class couple Bahar and Cüneyt are starting to work out that having a baby the natural way may well be beyond them. Realising they are going to have to adopt, the two embark on an absurdly complex campaign to convince everyone they know that their little bundle of joy has come into their lives the usual way – and they've got the album of pregnancy photos to prove it.
Winner of the Cannes Critics' Week Visionary Award, Albüm is the canny feature film debut from writer/director Mehmet Can Mertoğlu (with co-production from Death in Sarajevo's Danis Tanović as well as Calin Peter Netzer, director of MIFF 2013 film Child's Pose). A stingingly on-point satire of the middle-class obsession with appearance – led by two of the most gloriously unlikable characters in recent cinema in the breathtakingly petty Bahar and Cüneyt – Mertoğlu's film is a distinctly Turkish comedy of manners that blooms in the vexed space between the things we say we believe and the things we actually do.