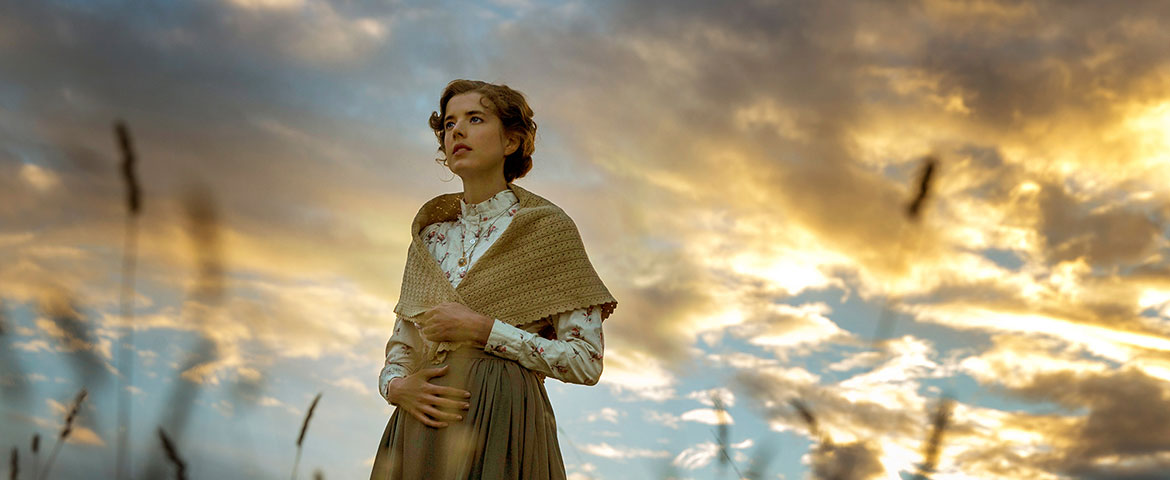 "[The] emotionally resonant Sunset Song breathes life into Lewis Grassic Gibbons' epic Scottish novel." – Hollywood Reporter
Sunset Song is a long-awaited passion project of director Terence Davies (Of Time and the City, MIFF 2008; The House of Mirth). Set just prior to World War I, it tells the coming-of-age story of Chris Guthrie (in an impressive performance from former model Agyness Deyn), a Scottish farmer's daughter torn between her love of the land and her desire to escape life under the rule of her brutal, abusive father (Peter Mullan). When she marries the handsome Ewan (Kevin Guthrie) her fortune seems to turn, but her newfound happiness is threatened when war breaks out and the pressure on the men of the village to enlist is high.
With Michael McDonough's striking cinematography – a mix of digital and 65mm celluloid – recalling paintings by the Dutch masters, Sunset Song is a film that definitely deserves to be seen on the big screen.
"Davies' direction effortlessly transforms his camera into an artist's paintbrush, a poet's pen, and a singer's voice." – Indiewire
Stephanie Bunbury will host a Q&A with Terence Davies at the screening on Friday 29 July.
Find the book at Readings.