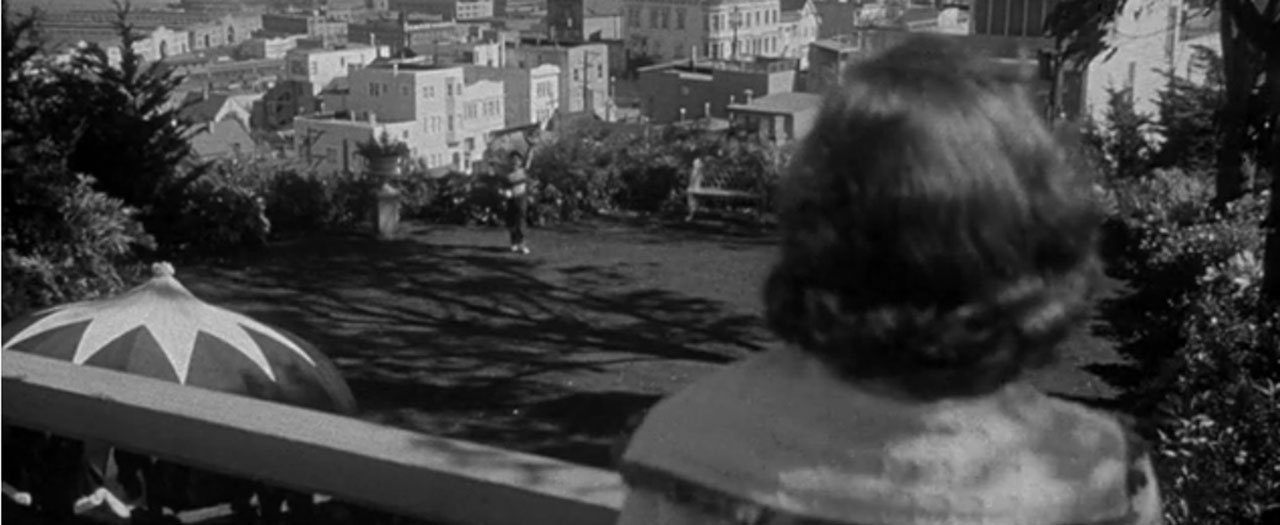 In a wildly inventive tribute to San Francisco, Guy Maddin and Evan & Galen Johnson riff on Hitchcock's Vertigo with a kaleidoscopic collage of found media.
Voted Sight and Sound's greatest film of all time, Alfred Hitchcock's enigmatic Vertigo has never been seen like this. Reimagined by experimental genius Guy Maddin (The Forbidden Room, MIFF 2015) and his co-directors Evan Johnson and Galen Johnson (Bring Me the Head of Tim Horton, MIFF 2016) as a dizzying assemblage of found footage from around 100 San Francisco-set films and television shows.
The result is what Maddin calls a "parallel-universe version" of Vertigo, where dialogue scenes play out in surreally silent gesture, a sad Chuck Norris stands in for James Stewart's forlorn Scottie, and the Golden Gate bridge appears bathed in unsettling green light. A cinematic mash-up bursting with Maddin's irrepressible sense of humour.
"At times, the playfulness reaches moments of sublime, unlikely beauty. That's the magic of The Green Fog. It envelops you and pulls you into its own world, teaching you to see again." – The Village Voice