Director: Ingmar Bergman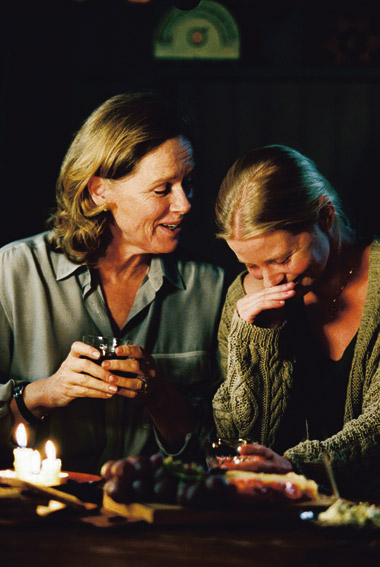 Love, in Ingmar Bergman's films, carries something of the raw chill of a Swedish wind. [Saraband], his latest and perhaps last film, is no different, delivering intimacy and human connection with a savage bite that pushes love into the realm of loathing. Saraband is the sequel to Bergman's 1973 [Scenes from a Marriage]. Curious about her former husband, Marianne (Liv Ullman) reunites with Joseph (Erland Josephson) 30 years after their separation. Rich from a family inheritance, Joseph lives in an isolated forest retreat that once belonged to his grandparents. Henrik (Borje Ahlstedt) is the son from Joseph's first marriage and lives on the property with his daughter, Karin (Julia Dufvenius), with whom he has an unhealthily dependent (read dodgy) relationship. Through 10 characteristically spare but emotionally charged 'acts', Bergman masterfully guides us into the darkness of this bilious father-son relationship, refracting the spite and psychic wreckage of each man through his relationships with Marianne, Karin and the absent mother, Anna.
D/S Ingmar Bergman P Pia Ehrnvail WS SVT Sales L Swedish w/English subtitles TD HDcam/col/2003/107mins Ingmar Bergman was born in Uppsala, Sweden, in 1918. His films include [Fanny and Alexander] (1982), [Sunday's Children] (1992), [Faithless] (MIFF 01). Presented with support from the Swedish Embassy
See also...