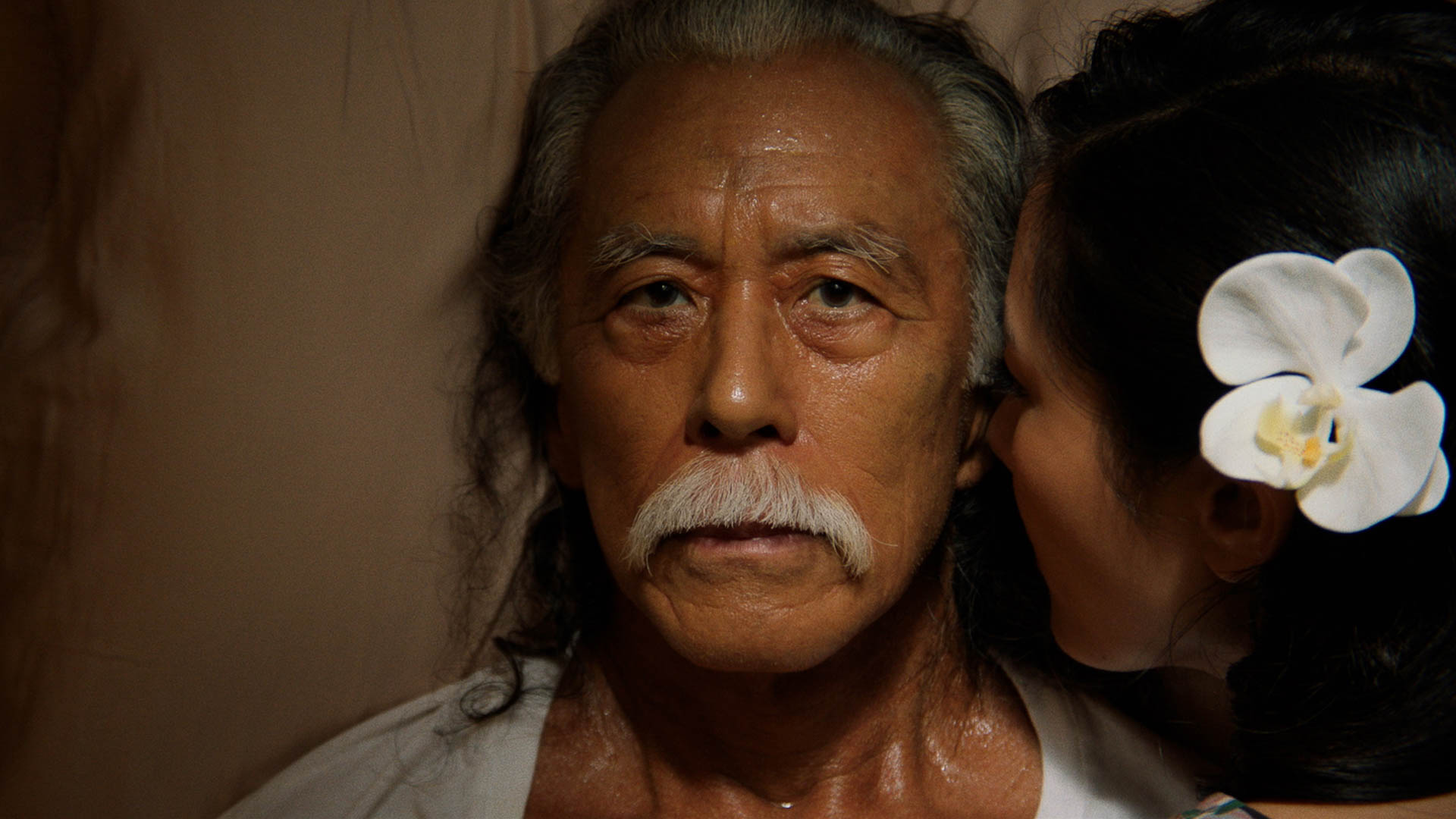 Meditations on Mortality: Christopher Makoto Yogi's I Was a Simple Man
Critics Campus 2021 participant Ying-Di Yin examines the portrayals of death, diaspora and family in I Was a Simple Man.
Growing up, I was surrounded by ghost stories, tales of reincarnation, and Buddhist rituals for connecting with ancestors, from chanting at temple to burning paper gold as gift offerings. Family stories of reincarnation instilled in me the notion that life and death are circular: after dying, we are reborn into the next life and, therefore, should not fear death. This is not easy to put into practice, but I've always found comfort in lessons of spirituality. Watching Christopher Makoto Yogi's I Was a Simple Man, which explores the final days of an elderly man's life, re-conjured these ideas. "Dying isn't simple, is it?" This question haunts Yogi's meditative ghost story, and is posed repeatedly by Grace (Constance Wu), the dead wife of protagonist Masao Matsuoshi (first-time lead actor Steve Iwamoto). As he finally accepts impending death, Masao answers her question: "Yes, it is." Grace adds: "[And] this is not the end."
Set in Yogi's home state of Hawaii – specifically, in the mostly non-gentrified, lush North Shore of Oahu – the film tracks Masao and his estranged family as they journey through the final days of his life. Moving fluidly between the physical and metaphysical, past and present, the film depicts a man who must face death by facing his past. We become privy to a series of personal memories, shown with different versions of Masao, that have shaped the protagonist. Told from a postcolonial perspective, I Was a Simple Man posits that these traumatic flashbacks do not exist in a vacuum: Masao's story is inextricably bound to Hawaiian history.
Yogi's surrealist second feature was born out of the experience of witnessing his grandfather's final days. "It felt like my grandfather's lived life and dream life were closing in around him," Yogi recalls. "It was a terrifying yet sacred experience." Yogi developed the story over 10 years, lovingly bringing this cosmic feeling to screen by applying the same slow yet breezy tone as in his first feature, August at Akiko's (2018), also set in his birthplace.
An extension of Yogi's 2011 short film Obake, whose title means 'ghosts' in Japanese, I Was a Simple Man is reminiscent of Apichatpong Weerasethakul's Uncle Boonmee Who Can Recall His Past Lives (MIFF 2010), a quiet film that also leans on ghost stories to honour the course of life and death. In many films, ghosts exist to help a person resolve something, but I Was a Simple Man, like Uncle Boonmee, rejects this: Masao does not wish to change anything, nor question his life choices. Instead, Grace is a calm presence, welcoming him to the next phase of life as he accepts his past.
I Was a Simple Man seamlessly transitions between pivotal memories, flowing from past to present, eventually fusing both timelines together. The light cast by an eclipse in one memory beams right into the film's present, bathing Masao's eldest daughter, Kati (Chanel Akiko Hirai), in red as she reflects on objects from Masao's life and soberly comes to terms with his approaching death .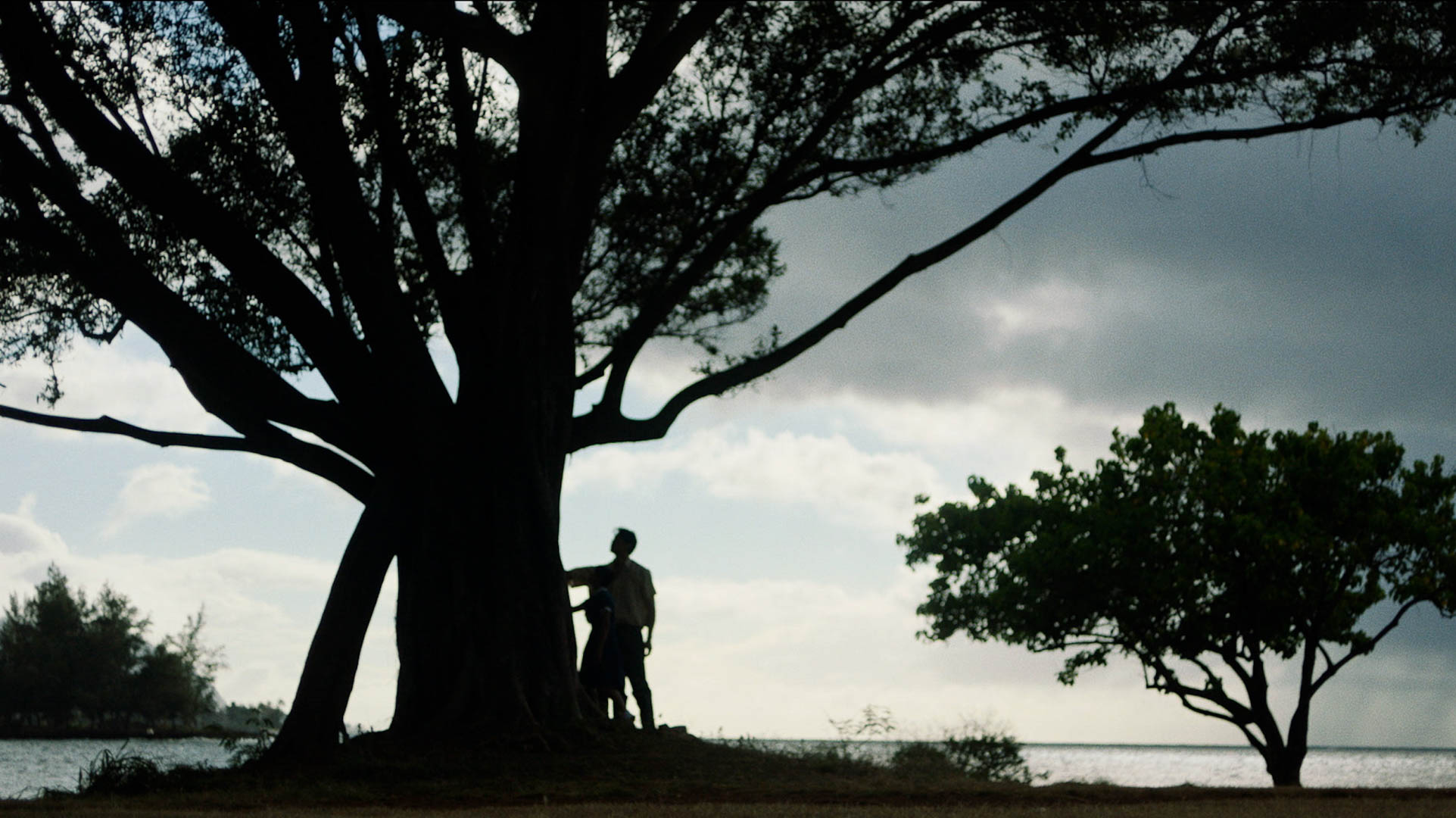 I Was a Simple Man

Halfway through the film, we witness the courtship of young Grace (Boonyanudh Jiyarom) and Masao (Kyle Kosaki) cause a rift within their families. Chinese-born Grace is never accepted by Masao's parents, so the young couple elopes and Masao's family returns to Japan without him. Shortly after, his family tragically dies, which severs Masao's connection to his Japanese identity. In the future, his and Grace's romantic plan to give their children "strong" Japanese names is abandoned; the American names they choose – Kati, Mark and Jimmie – signal Masao relinquishing his past.
Masao's formative memories echo the trauma of his home state, particularly statehood: the day Hawaii became the USA's 50th state is the day Grace dies – and the beginning of Masao's isolated life. In Masao's vision of their courtship, Grace recalls a dream she had of a Hawaii in which "there was Chinese and Japanese but no English spoken. No soldiers or plantations. It was heaven." Her words evoke a utopian, pre-state Hawaii, where multiple cultures could live harmoniously, and suggest an aversion to the Western commercialisation of Hawaii that has transformed the islands. So, too, does the opening scene, which presents a vista of Honolulu filled with skyscrapers. "I remember when all this was green," says Masao's friend, melancholic.
Dialogue is sparse in I Was a Simple Man. Close-up shots frame faces, and static shots evoke feelings that words cannot. Masao's distance from his family is displayed in interactions with his grandson, Gavin (wonderfully performed by Kanoa Goo), who dutifully cares for Masao once he has become bed-bound. There is barely an exchange between the two, who are essentially strangers to each other, except when Masao, grappling with the discomfort of ageing, gently advises Gavin: "Don't get old, okay?" Gavin responds with a bittersweet nod, and a (belated, small) connection is made between them. The earnest reality that our bodies decay as we age is also portrayed in a scene that sees Masao unable to use the toilet without Gavin's help. In a cramped bathroom, a camera positioned on top of the toilet, facing the door, captures Gavin's awkwardness and Masao's exhaustion at his dependency.
Masao's disconnection from his grandchildren is a result of his being as an absent father. Earlier in the film, Masao recalls the untimely death of his young wife and how the combination of fear and grief stopped him from taking on the responsibilities of fatherhood. As a result, his children grew up in town with their aunt. It is refreshing to see an onscreen person of colour who is "washed out", in the words of Masao as a young father (Tim Chiou) – though Masao proves likeable despite his questionable choices. The character is an example of how filmmakers can dispel the Asian-diaspora stereotype of 'goodness' and take ownership of a narrative. In depicting complex diasporic people, Yogi joins directors such as Justin Lin and Lee Isaac Chung who are telling their stories without the white gaze.
Near the end of the film, which is followed by several wide shots of expansive nature in the style of Terrence Malick, Masao's bed, chair and the three versions of himself we've met over the course of the film are sitting in an overgrown Oahu rainforest. Having passed into the spiritual world, Masao is becoming part of nature – the tableau is emblematic of how life and death orbit each other. Once accepted, death can be as peaceful as hearing the leaves of trees rustle with the passing breeze on a sun-drenched day; it opens Masao up to transition into the next life, wherever and whatever that may be.

I Was a Simple Man screened as part of the MIFF 69 program in 2021.